Lewis Hamilton on Anthoine Hubert's death – "You're wrong if you think what we do is safe"
Published 08/31/2019, 2:26 PM EDT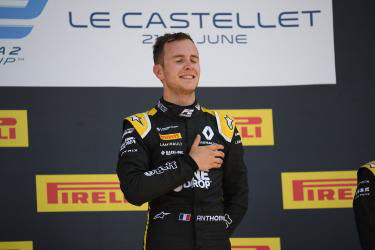 ---
---
The world of motorsports is fiercely competitive. Yet there comes times when the entire community comes together. They grieve together. Today's accident, the horrid accident in F2 Sprint Race, leading to the death of the driver Anthoine Hubert is one such incident. 
ADVERTISEMENT
Article continues below this ad
Videos and images present on social media right after the crash showcased what a horrible crash it was. However, no one had suspected the intensity of it. FIA, a few minutes later announced that out of the two drivers involved, Anthoine Hubert has died while Juan Manuel Correa is in a hospital and is being treated upon. 
There were tweets and condolences flying here and there. However, one such message, left by the five-time World Champion Lewis Hamilton, said something that we felt was necessary to be put across. 
ADVERTISEMENT
Article continues below this ad
This is what he said: 
"If a single one of you watching and enjoying this sport think for a second what we do is safe, your hugely mistaken. All these drivers put their life on the lines when they hit the track and people need to appreciate that in a serious way because it is not appreciated enough. Not from fans, nor from some of the people actually working in the sport. Anthoine is a hero as far as I'm concerned, for taking the risk he did to chase his dreams. I'm so sad that this has happened. Lets lift up and remember him. Rest in peace brother."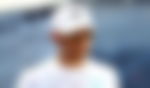 It is very true that we as fans do not appreciate the drivers enough for the risk they take every second, at every corner, at every turn. We get restless when there is not too much drama or entertainment in a race and hail only those races with the most "crashes". 
ADVERTISEMENT
Article continues below this ad
Today's incident proves there is a lot yet to be done for driver safety, be it in terms of safety standards or the chassis standards. We hope Anthoine Hubert's death does not go in vain and the FIA takes stern measures to fix the scenario. The issue should be investigated and new standards should be drawn to correct what went wrong today. 
While we fans cannot do anything about it, all we can do is give the sport and it's drivers the same love amount of love, respect and admiration throughout, irrespective of how many crashes or risks were involved. 
Meanwhile, we hope Anthoine's family finds some strength to pull through. It may not help with the pain, but they should feel proud their boy died doing what he loved.
ADVERTISEMENT
Article continues below this ad
We hope you rest in peace, Anthoine. We at ES will always honour you.