Lewis Hamilton Opens Up on the Bizarre Weight Loss and Physicality of Racing in F1
Published 01/05/2020, 12:06 PM EST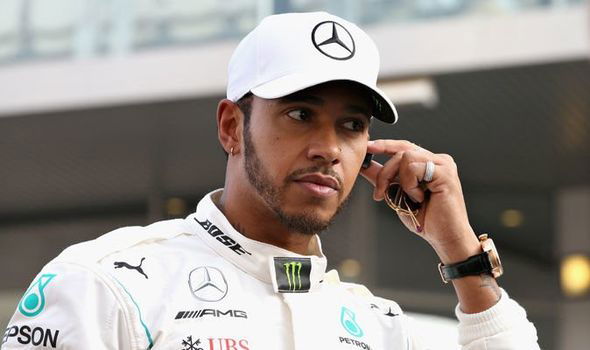 Back in 2016, Mercedes driver Lewis Hamilton appeared on a talk show, 'In Depth with Graham Bensinger' and spoke about being a Formula One racer. He busted the notion that an F1 driver's sole job is to sit in a car and drive it, and that they are not 'real' athletes.
ADVERTISEMENT
Article continues below this ad
What did Lewis Hamilton say was the toughest part of racing in F1
The truth is that racing is highly physical and all racers, both four-wheels and two-wheels, train exceptionally hard to be able to handle their respective machines. He revealed that driving an F1 car places a lot of strain on the neck area, so the neck muscles need to be strong to withstand multiple G-forces.
ADVERTISEMENT
Article continues below this ad
Another interesting fact that Hamilton revealed was that he and other drivers often lose a lot of weight during a race. He cited the example of the Malaysian Grand Prix, where he lost around 10 pounds in the race, as it was so hot. Because of the humidity in a venue like Malaysia, the drivers tend to sweat a lot. However, they gain that weight back soon after their bodies are replenished with fluids and food.
A lot of the weight loss consists of a large amount of loss in bodily fluids litres during a race. Such acute water loss could impair their psycho-physical abilities, which is why drivers drink a lot of water before every race to keep their fluid levels in check. Normally, it is imperative for drivers to keep their weight down because the cars and the engine components are really heavy.
Lewis Hamilton also revealed that their race suits, balaclava, helmet, thermal suits and other parts of their uniform also made it quite stuffy, especially in a narrow cockpit.
The British driver is a 6-time world champion and he is gunning for the record set by Michael Schumacher