Lewis Hamilton Romps to Victory in 1000th F1 Race
Published 04/14/2019, 4:19 AM EDT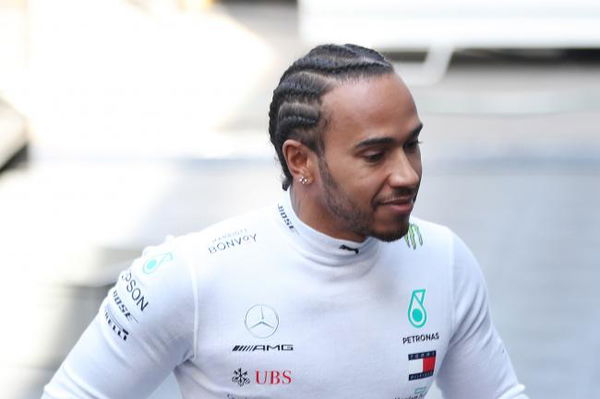 Mercedes driver Lewis Hamilton started the Chinese GP 2019 in 2nd but took the lead at the start. From that point onwards, it was almost a foregone conclusion that he would win. The 5-time World Champion was pretty much untouchable throughout the entire race.
Scuderia Ferrari were almost nowhere near the Silver Arrows and were stuck battling each other with Max Verstappen soon joining in. In the end, Lewis Hamilton led a Mercedes 1-2 with Vettel taking his first podium of the season.
Meanwhile, in the midfield, Toro Rosso's Alexander Albon had a spirited drive from the pitlane to score points for the second time in a row.
The race was a little chaotic in the beginning when Daniil Kvyat tangled with the two McLarens. In the process, Lando Norris was half launched in the air and he was ultimately forced to retire.
Ferrari tried to implement team orders early in the race to prevent the Mercedes from getting away. But it proved futile and the decision backfired in their faces.
Here is how Twitter reacted to the race.
https://twitter.com/ivotriepels/status/1117335143239290880
https://twitter.com/GuyWitThe/status/1117335130782216192
https://twitter.com/RealEricsBeard/status/1117335058950565888
https://twitter.com/BritPackDrivers/status/1117336838459490305
https://twitter.com/MF1News/status/1117337204122996736