Lewis Hamilton Wants F1 to be More Diverse, Vows to Help Youngsters and Change the Sport
Published 12/22/2019, 1:27 PM EST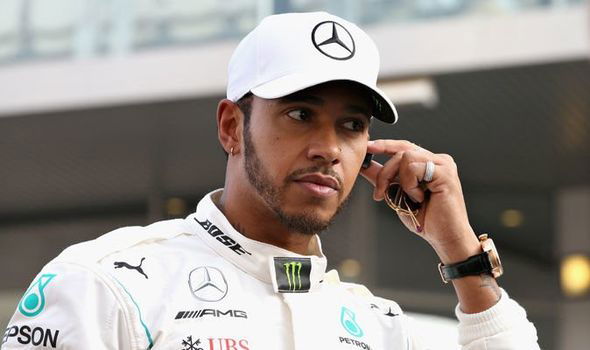 ---
---
Reigning world champion Lewis Hamilton has said he wants F1 to be a more diverse sport. Not only in terms of ethnic diversity but gender as well. The six-time world champion is hopeful for talented women to compete, along with drivers of different ethnicities.
ADVERTISEMENT
Article continues below this ad
Hamilton has stated of his desire to help those less financially able to try and compete in the sport. Ultimately only the best should compete in Formula One, without any restrictions.
Lack of diversity in Formula One
ADVERTISEMENT
Article continues below this ad
Formula One is an exclusive sport. Historically, wealthy white men have formed the core of Formula One drivers. Till date, Lewis Hamilton is the only black driver to have competed. A few drivers from East Asia and India have participated as well. Beyond them, the sport has had the same ethnic composition.
Financially, sons from wealthy families or drivers with significant corporate backing could enter the sport. Another way is for talented youngsters to sign up with youth driver programs of top teams. Sebastian Vettel, Lewis Hamilton signed with Red Bull and McLaren development programs respectively.
Formula One remains a male-dominated sport. Tatiana Calderon competed in the 2019 Formula Two season but did not accumulate enough super license points for Formula One. Women such as Susie Wolff have taken test or development driver roles. None ever participated in a race.
Giovanna Amati remains the last female driver to have entered a Formula One race weekend. She never made it out of qualifying in any of the three races she entered in 1992. Hamilton is hopeful a talented woman driver can make it to the top and 'blow the field away'. It would certainly break the stereotype barrier regarding women drivers.
ADVERTISEMENT
Article continues below this ad
With the new W-series being launched, female drivers will now get a chance to better show their talent and capabilities.
Lewis Hamilton on Diversity and measures being taken
Lewis Hamilton has been an outspoken critic on the lack of diversity. He has acknowledged that it's a reality in his sport. The financial disparity is another major hurdle for talented prospects. Hamilton's concerned over the lack of working-class talent working it's way up in F1. They are leapfrogged by wealth backed drivers.
ADVERTISEMENT
Article continues below this ad
The commercial rights holder has unveiled measures for inclusion in Formula 3, Formula 2 and esports. This is to ensure there is a balance in ethnicity, gender and backgrounds in all aspects of motorsport teams. Formula One aims to be a merit-based sport, where only the top drivers regardless of their background compete.
These initiatives will take time to come to fruition. But if implemented, it could finally see the end of pay drivers. Only the top drivers in the world will be competing.