'Like a Really Cool Jail' – USA Archery Favorite- Brady Ellison Gives an Honest Take on COVID-19 Restrictions at Tokyo Olympics 2020
Published 07/17/2021, 10:21 AM EDT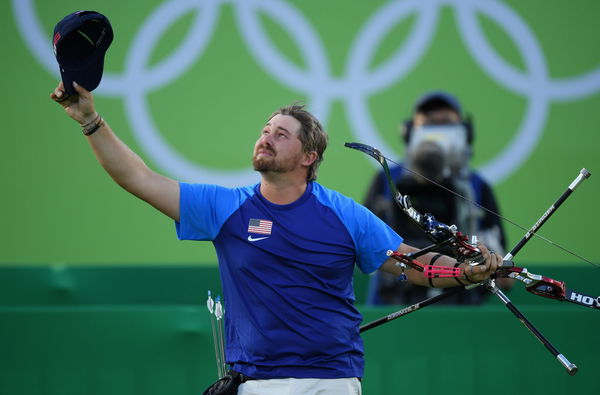 ---
---
The COVID-19 restrictions are something that the Tokyo Olympics 2020 athletes are thinking about. As these athletes will be locked inside their rooms because of those restrictions, some have devised plans to pass their time, whereas some have called it a jail. USA's archery favorite, Brady Ellison has some peculiar things to say about his stay in Tokyo.
ADVERTISEMENT
Article continues below this ad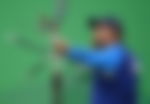 Ellison had a hilarious take on what he would call the restrictions. He would call being locked in a room a really cool jail because there will be this excitement of the Tokyo Olympics 2020 but none of the freedom that is generally associated with the Olympics.
ADVERTISEMENT
Article continues below this ad
"In my head, it's going to be like a really cool jail. Like you're going to be super excited, but you're still in jail. But when we get there, it may not be nearly as bad as what we think it is, right?" Brady Ellison said.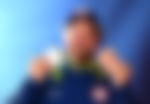 How will Brady Ellison pass time in his room at Tokyo Olympics 2020?
Moreover, Ellison has all his gear ready to spend his time in his room. A golf simulator will accompany the archer into his room that he will be using extensively. Moreover, the simulator will fulfill a little of the requirement of physical exercise as he will have to swing a golf club to play.
ADVERTISEMENT
Article continues below this ad
"It will be nice to have a little bit of movement. You kind of turn to jelly when you have to sit in a hotel room," Ellison added.
Brady is leading the American charge in archery at Tokyo Olympics 2020. He won the bronze medal in the men's individual event and a silver in the team in the 2016 Rio Games and silver before at the 2012 London Games. In 2012 the Americans lost to Italy in the final and in 2016 they lost to South Korea. But now Ellison has established a good run of form as he won the individual event in 2021 Archery World Cup stage 2 and stage 3. His search for gold might end in 2021.
ADVERTISEMENT
Article continues below this ad