Lionel Messi Chooses the Toughest Man Marker He Has Faced
Published 01/16/2020, 2:16 PM EST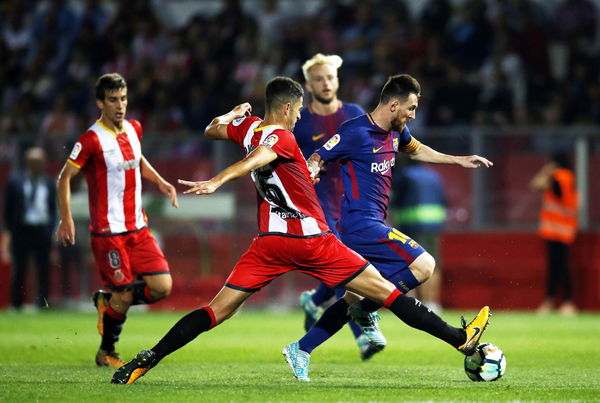 ---
---
Lionel Messi is one of the best, if not the best, footballer to have ever played the game. He is one of few names which is popular all around the globe. His quality on the football field brings him all the fame and respect he gets off the field.
ADVERTISEMENT
Article continues below this ad
Lionel Messi fine with Man Marking
Though his footballing excellence also attributes to opposition side using conservative tactics against him. The Argentine maestro is always one of those players on the pitch who is tightly marked.
ADVERTISEMENT
Article continues below this ad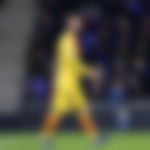 In a recent interview, Lionel Messi was asked about these tactics of his opposition, and the Argentine was quoted in his reply as, "There are ugly games and strange games. Games in which you always have a man close to you. It doesn't happen to me much. But it doesn't bother me either. Those are strange, different games,
"Depending on how the game is going, we [Messi and his man-marker] will say something to each other."
Pablo Maffeo, the Best Messi has faced
He was also quizzed about who was the best man marker he has faced in LaLiga and he came up with a surprising name, that of Girona's Pablo Maffeo. The 22-year-old is on loan at Girona from Stuttgart though he has also dawned the jersey of the Premier League outfit, Manchester City.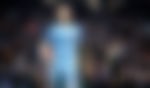 ADVERTISEMENT
Article continues below this ad
His name came as a surprise as Lionel Messi has faced some of the very best defenders of the world football, including the like of Virgil Van Dijk, Sergio Ramos, Rio Ferdinand, Diego Godin, Giorgio Chiellini and many others.
The 32-year-old was also quizzed about getting fouled multiple times in a match. As tactical fouls are used as a method to disrupt Messi's play by the opposition managers. 
Lionel Messi had a classy answer to the question, as he was quoted saying, "I never complained about it. I think that contact and kicks are part of football. It does bother me when the tackles have bad intentions. If that isn't the case, then it's part of the game and I don't take it badly."
ADVERTISEMENT
Article continues below this ad
With former manager Ernesto Valverde being sacked, Barcelona is once again looking to get on track with Quique Setien at the helm.