Lionel Messi Facing Potential International Ban for Corruption Comments
Published 07/08/2019, 5:44 AM EDT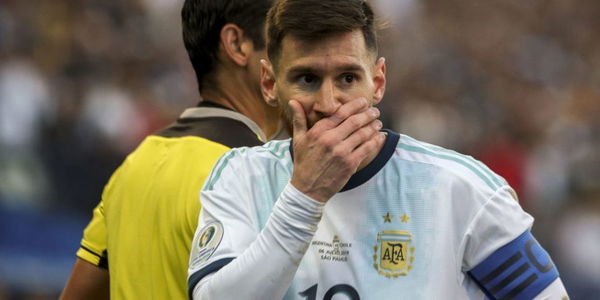 ---
---
Lionel Messi is officially in a whole heap of trouble after he accused the Copa America organisers and referees of "corruption". The 32-year old was speaking after Argentina beat Chile 2-1 to take third place in the tournament being held in Brazil.
ADVERTISEMENT
Article continues below this ad
Messi elected to boycott his third-place medal and said that "the Copa is set up for Brazil, hopefully the referees and the VAR won't influence things and they let Peru compete, but I think that's unlikely."
The Argentina and Barcelona star spoke of "bullshit refereeing" after Argentina was knocked out by Brazil in the semi-final. In his comments, he said that it was possible that what he'd said might have influenced his sending off.
ADVERTISEMENT
Article continues below this ad
Messi's comments could now see him face a severe punishment from the CONMEBOL organisation. Their rules prohibit insulting the CONMEBOL, its institutions or personnel. If or when the governing body decide to take action, Messi could face a possible 2-year ban.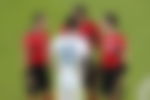 This could jeopardise his chances of qualification for the FIFA World Cup in Qatar in 2022. In addition to that, he could also miss the Copa América 2020 in Argentina and Colombia.
CONMEBOL were clearly furious by Messi's comments, releasing a statement in response to Messi's comments, in which they branded them 'unacceptable".
ADVERTISEMENT
Article continues below this ad
The CONMEBOL statement continued: "Said accusations represent a lack of respect for the competition, all the football players involved and the hundreds of professionals of CONMEBOL, institution that since 2016 has been tirelessly working to transparent, professionalize and develop South American football."
It now remains to be seen if the organisation will go ahead with their threat of banning Lionel Messi.
In the face of all this controversy, FOX Sports Argentina's sources claimed that UEFA offered Argentina a chance to participate in the UEFA Nations League. This would be in effect if the nation decide to not participate in the Copa America.
ADVERTISEMENT
Article continues below this ad