Lionel Messi accuses Copa America officials of "bulls**t" refereeing and bias towards Brazil
Published 07/03/2019, 6:34 AM EDT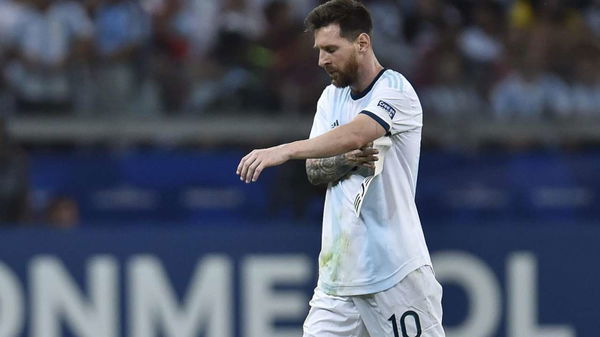 ---
---
Argentina captain Lionel Messi blasted the Copa America referees following his team's exit from the Copa America 2019 finals at the hands of Brazil. The forward expressed his anger and questioned the credibility of the tournament's match officials. 
ADVERTISEMENT
Article continues below this ad
The five-time Ballon d'Or winner entered the Copa America 2019 on the back of a superb season with Barcelona, in which he scored 51 goals in all competitions. However, the 32-year old could not steer his team towards winning their first Copa America title since 1993. As a result, he is still waiting to lift his first major trophy in national colours.
Brazil boss Tite deployed a front two of Roberto Firmino and Gabriel Jesus, who constantly created havoc in the Argentina box, combining in either half to hand their team a 2-0 victory. 
ADVERTISEMENT
Article continues below this ad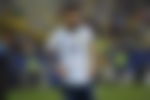 But Argentina, contrary to their substandard performances earlier in the tournament, were the better team overall as both Sergio Aguero and Lionel Messi hit the post and scuffed many chances. La Albiceleste should have been awarded atleast two penalties, with clear fouls on Aguero and Manchester City teammate Nicolas Otamendi. 
Lionel Messi, in his post-match interview, urged that the scoreline did not reflect the actual story of the match. 
"They were not better than us. They found the net early and the second goal came from a penalty [to Aguero] they didn't award," the Argentina captain said. 
"They [officials] had called a lot of bulls**t but they didn't even check the VAR. That's unbelievable. That happened all over the game. At the first glance of contact, they ruled in their favour and this kind of bullshit distracted us from the game," he added. 
ADVERTISEMENT
Article continues below this ad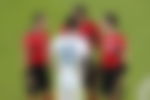 Lionel Messi added that the referees were not upto their regular standards throughout the competition, also adding that they were biased towards Brazil. 
"Throughout the tournament, they called bulls**t handballs, bulls**t penalties and bulls**t fouls. But somehow, today they refused to check VAR," Messi said.
ADVERTISEMENT
Article continues below this ad
"There's no excuses for us but we need to review this, analyze it and let's hope CONMEBOL does something about it. But surely not because Brazil commands too much power in the organization.
"I spoke to the referee and he said he would respect us, that he would look after us but at no moment did I see that.  I think we played a great game. We made a great effort and they were not superior to us."