List of Injured NBA Players Including LeBron James, Kevin Durant, Anthony Davis Who are Out of Action Indefinitely
Published 03/22/2021, 1:00 PM EDT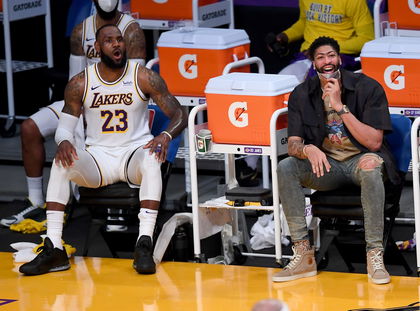 ---
---
The NBA season is winding down, and teams are looking to seal their playoff spot. Every franchise, regardless of expectations, is making their final push to get their ideal outcome.
ADVERTISEMENT
Article continues below this ad
Whether it be championship contenders like the Nets, Lakers, or 76ers, or playoff teams like the Knicks, Warriors, and Portland, several teams have important games coming up in this final stretch.
But each team has its own set of challenges. Almost every team in the NBA has injuries to significant stars. While no injury can be considered good news, the struggles of every team in the NBA could allow for parity. Several of the NBA's top names are out with major injuries, and they will be for a significant amount of time.
ADVERTISEMENT
Article continues below this ad
Which NBA Players are out injured?
LeBron James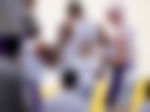 LeBron James suffered a significant ankle injury against the Atlanta Hawks on Saturday. This came as a big blow for the Lakers, as James was playing some of the best basketball of his career at the time. James will be out indefinitely, as the Lakers look to keep him safe going into the playoffs this year.
Anthony Davis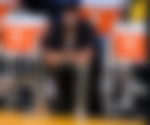 Anthony Davis was ruled out in early February with a calf-strain. The injury appeared to be benign at the beginning but has kept Davis out for almost a month.
Furthermore, he was forced to miss the All-Star game. Currently, Davis has been ruled out for the entirety of March and could be further, as the Lakers do not want to risk him getting hurt badly.
Kevin Durant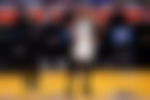 Kevin Durant, much like Anthony Davis, went out sometime last month because of a hamstring strain. Initially, Durant was set to miss two games. But further tests revealed that Durant was suffering from internal bleeding. Currently, Davis is still on the sidelines and set to be out for another two weeks.
Joel Embiid
Joel Embiid is still suffering from his knee injury. There isn't any update as to when Embiid will return, but he will be out for a significant amount of time. However, Embiid did come forward and say that he is feeling better.
Derrick Rose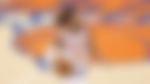 Derrick Rose of the New York Knicks is currently out due to COVID-19 protocol. He should be cleared to return to the team in the next week.
Giannis Antetokounmpo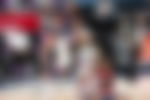 Giannis is suffering from a sprained knee. However, Antetokounmpo isn't expected to miss too much time at the moment.
LaMelo Ball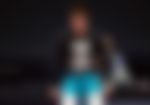 The young rookie sensation was having a fantastic season this year. However, last night, LaMelo Ball suffered a broken wrist. This means that he is ruled out for the remainder of the NBA season.
This injury could derail all the momentum Ball had on his quest to be named NBA Rookie of the Year. But he has been the favorite by some distance, so he could have the accolade locked up by now.
Patrick Beverley
Patrick Beverley is one of the best defenders in the NBA. But the Clippers will be without him for some time. He suffered a significant injury earlier this month, and he has still not recovered as of yet. The Clippers will be hoping Beverley recovers soon, as they make their way up the Western Conference.
Jusuf Nurkic
Jusuf Nurkic has been out for quite some time. His absence, coupled with CJ McCollum, caused the Portland Trail Blazers to face a significant slump. However, he is set to return at the beginning of April, and Blazers will be happy to have him back.
Andre Drummond
ADVERTISEMENT
Article continues below this ad
Andre Drummond is still not on a new team. He has an agreement with the Cleveland Cavaliers, and the franchise will not play him until they figure out a trade for him. With the deadline coming up this week, it is very likely we see Drummond take the court with a new team by next week.
The NBA season coming to a close
ADVERTISEMENT
Article continues below this ad
With the season coming to an end, these players will be hoping to make a recovery soon. Many of the above-mentioned superstars need to make a full recovery in time for an NBA playoff push this season. Which of these players will make a recovery in time? We will find out in the final stretch of the season.