List of Players Missing at the US Open 2020
Published 08/28/2020, 11:47 AM EDT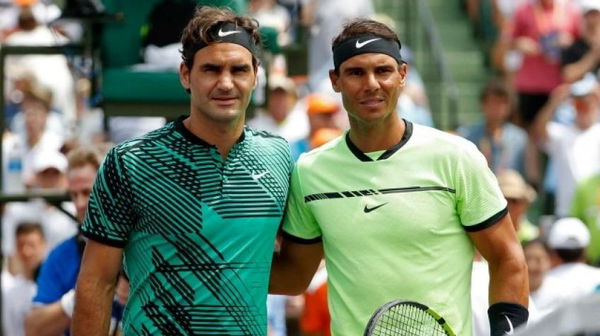 ---
---
The US Open 2020 is just a weekend away from kicking off after it looked highly improbable at one point. Despite the filed not being the strongest mainly due to the coronavirus pandemic, some of the best players in the world are still slated to play.
ADVERTISEMENT
Article continues below this ad
The US Open 2020 draw was announced on Thursday and we have some mouth-watering clashes to look forward to. While most players opted out due to health concerns, there are players who will miss the event due to injuries and personal reasons as well.
Male players who will miss the US Open 2020:
ADVERTISEMENT
Article continues below this ad
1. Rafael Nadal (No. 2)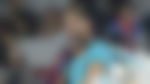 The world number two took the tough decision to skip the US Open and focus on the French Open. With such little time between the hard-court and clay-court seasons, Nadal chose to focus on his favorite clay surface and be ready in time to bid for a 13th French Open title and a record-equaling 20th Grand Slam title. Health concerns in New York also played a part in Nadal's withdrawal.
2. Roger Federer (No. 3)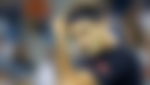 Fans would like to believe that they could have seen Federer play at the US Open, if not for his injury. The 20-time Grand Slam champion underwent double knee surgery earlier this year and is still rehabbing. Federer called off the rest of his season even before the plans to restart the Tour were announced.
3. Gael Monfils (No. 9)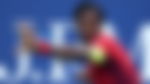 Gael Monfils is a fan favorite. Fans love watching him in action due to his flamboyant style of play. His ability to produce some of the toughest shots in tennis makes him a player worth watching. The Frenchman had announced a long time ago that he wishes to continue playing the rest of his season in Europe due to the pandemic.
4. Fabio Fognini (No. 11)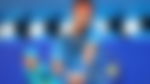 Just like Federer, Fognini also had two surgeries earlier this year. While he is still on his road to full recovery, Fognini was also more inclined towards playing the European clay court season rather than the US Open.
5. Stan Wawrinka (No. 17)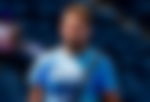 Like many European players, Stan Wawrinka too picked the clay-court season in Europe over the hard-court events in New York. A former champion at both the US Open and French Open, Wawrinka showed shades of his best form before the lockdown.
6. Kei Nishikori (No. 31)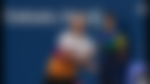 The Japanese star Nishikori had a scare recently after testing positive for coronavirus. He overcame the virus, but said that he is still not ready to compete over five-sets. A long break plus the coronavirus scare prompted him to take things slowly, and he withdrew from the US Open.
7. Nick Kyrgios (No. 40)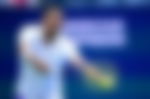 The Aussie player Kyrgios released a strong-worded statement announcing his withdrawal from the US Open. He expressed that he is not ready to compete in times of a global pandemic. He also hoped that the players participating would be responsible and follow rules.
8. Jo-Wilfried Tsonga (No. 49)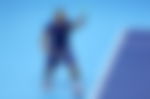 Just like his countryman Monfils, Jo-Wilfried Tsonga too decided to not travel for the US Open 2020 due to health concerns.
9. Fernando Verdasco (No. 52)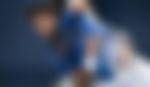 Fernando Verdasco has been suffering from a leg injury for almost a year now. He got injured while playing in Vienna last year and has since not recovered fully from the injury.
10. Lucas Pouile (No. 58)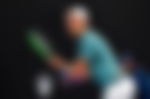 The world number 58 is known as a wily opponent on the Tour. Pouille is suffering from a right elbow injury and underwent surgery last month. He suffered the injury in 2019 and has played just one event in 2020.
11. Pierre-Hughes Herbert (No. 71)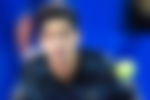 The word number 71 is the only player in this list who is not missing the event due to injury or the pandemic. Herbert's reason to miss the event is that he is becoming a father. Herbert is also a leading doubles player.
12. Juan Martin Del Potro (No. 132)
The 2009 US Open champion and 2018 finalist Del Potro has undergone his third knee surgery in two years earlier this week. He last played at the 2019 Fever Tree Championships.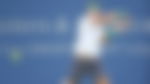 Other male players missing are:
Alexei Popyrin (No. 103)
Yen-Hsun Lu (No. 975)
Female players who will miss the US Open 2020:
1. Ashleigh Barty (No. 1)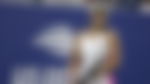 The world number one player in the WTA rankings, Ashleigh Barty decided to skip the US Open due to travel and health concerns over the ongoing pandemic. The defending French Open champion has not yet decided on her participation in the clay-court events.
2. Simona Halep (No. 2)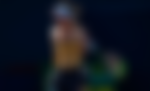 Former French Open and reigning Wimbledon champion Simona Halep also announced her withdrawal due to health concerns. She will return for the clay-court events.
3. Elina Svitolina (No. 5)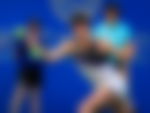 World number five Elina Svitolina is another big name missing from the US Open due to the coronavirus pandemic. Her best Grand Slam results are semi-final appearances at Wimbledon and the US Open.
4. Bianca Andreescu (No. 6)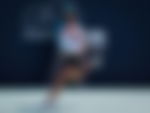 Bianca Andreescu shot to fame in a stellar 2019 season. She beat Serena Williams in straight sets last year to win the event as a 19-year-old. Andreescu has struggled with injuries ever since her US Open win, playing only two events. Andreescu cited match fitness as her primary reason for withdrawal.
5. Kiki Bertens (No. 7)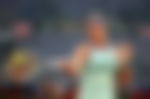 World number seven Kiki Bertens also pulled out from the US Open due to health and safety concerns.
6. Belinda Bencic (No. 8)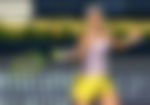 Swiss player Belinda Bencic announced her withdrawal from the US Open and Western and Southern Open due to the coronavirus restrictions. She will return at the Rome Masters. Earlier, Bencic also withdrew from the Prague Open a few weeks ago after a player tested positive at the WTA Palermo Open before that.
7. Qiang Wang (No. 29)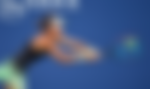 Qiang Wang will feel unfortunate to have missed the US Open. The pandemic led to her withdrawal, but she had become some sort of a giant-killer recently. She defeated Ashleigh Barty at the US Open last year and Serena Williams at the Australian Open this year.
8. Anastasia Pavlyuchenkova (No. 30)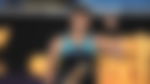 Former quarter-finalist Pavlyuchenkova withdrew from the event as she felt that the US Open did not provide her any guarantees of safety.
9. Barbora Strycova (No. 31)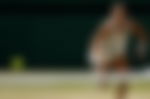 Former doubles world number one Barbora Strycova also pulled out due to health concerns.
10. Svetlana Kuznetsova (No. 32)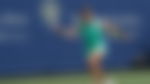 The 2004 US Open was also forced to retire due to the pandemic. She is also a former French Open finalist.
11. Saisai Zheng (No. 34)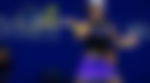 World number 34 China's Saisai Zheng will also miss the US Open, due to the pandemic
12. Julia Goerges (No. 38)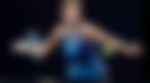 Julia Goerges withdrew due to health concerns and quarantine rules upon returning to Europe
13. Jelena Ostapenko (No. 42)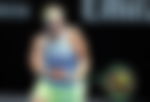 The 2017 French Open champion pulled out from the US Open, citing a schedule change. The 23-year-old Latvian is piped as a future star.
14. Carla Suarez Navarro (No. 69)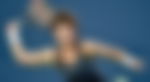 Carla Suarez Navarro withdrew from the US Open due to health problems. The Spanish player said she was following medical advice.
15. Andrea Petkovic (No. 89)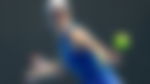 Former top 10 player Andrea Petkovic has also withdrawn. She was suffering from an injury at the start of the year. Her reason for withdrawal is not clear.
15. Samantha Stosur (No. 97)
ADVERTISEMENT
Article continues below this ad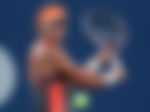 Former US Open Samantha Stosur recently gave birth and decided to skip the rest of the season. The pandemic also played a role in her decision.
Other female players missing are:
ADVERTISEMENT
Article continues below this ad
Fiona Ferro (No. 45)
Polona Hercog (No. 47)
Su-Wei Hsieh (No. 56)
Tamara Zidansek (No. 73)
Lin Zhu (No. 76)
Anastasia Potapova (No. 85)
Ana Bogdan (No. 87)
Shuai Peng (No. 104)
Xiyu Wang (No. 108)
Barbora Krejcikova (No. 114)
Priscilla Hon (No. 134)