Listing Down the Worst F1 Drivers of the 21st Century
Published 01/06/2020, 6:30 AM EST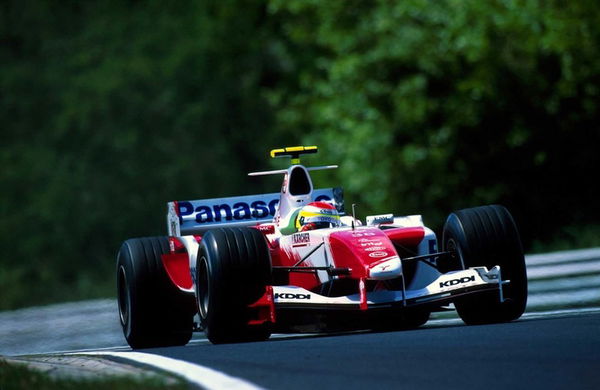 ---
---
Formula One is dubbed as the pinnacle of motorsports. Each driver is known to be mentally and physically at the peak to sustain the tremendous pressure of driving an F1 car with its enormous G-Force and the complicated settings. But many a time, there comes a driver who performs so bad that it is almost questionable as to how he got there in the first place. We at EssentiallySports bring you 6 of the worst F1 drivers since the year 2000:
ADVERTISEMENT
Article continues below this ad
Worst F1 Drivers of the 21st Century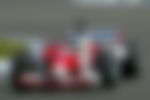 ADVERTISEMENT
Article continues below this ad
Toyota took a punt on the reigning Champ Car champion Cristiano da Matta by signing him for the 2003 season. In his debut year, the Brazilian accumulated 10 championship points with four top-eight finishes. Only three retirements over the season showed strong consistency for the young Japanese team. Da Matta not only scored more points than veteran team mate Olivier Panis but also reached the finish line on considerably more occasions.This success led to the Brazilian being retained for the 2004 season. A points finish in Monaco was his season's highlight and disqualification in Montreal the low point of the year. The German Grand Prix proved to be Da Matta's last as he was dropped by the Toyota team for poor performances and being overly critical of the team's pace. In these two seasons, Da Matta failed to make a lasting impression on the F1 community and returned to America and Champ Car, arguably worse off than when he left off 18 months ago.
5. Tarso Marques (1996-1997, 2001)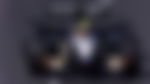 Tarso Marques, the second Brazilian on this list, didn't get the greatest chance in F1 as he spent all his time on the grid driving a Minardi. Entering the sport as a race winner in Formula 3000, Marques had a high reputation. But after only being given two races, he retired at both occasions through driver error. At the 1997 British Grand Prix, Tarso finally finished a race on his fourth attempt.
Marques wasn't retained by the team due to sponsorship issues and sought refuge in a move to the US. After a sabbatical in '98 and two unsuccessful seasons in Champ Cars, Tarso returned to F1 with Minardi for 2001 partnering Spaniard Fernando Alonso. Completing all but the final three rounds, Marques once more failed to score any points. Though he had a poor machine under his belt, the sheer number of driver errors and failures to qualify (the only Minardi to do so in 2001) earns the Brazilian a place on our list.
4. Enrique Bernoldi (2001-2002)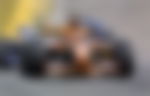 Brazil has produced world champions such as Ayrton Senna and Emerson Fittipaldi and multiple race winners including Barrichello and Massa. And then there's Enrique Bernoldi. The former Arrows driver partnered Dutchman Jos Verstappen. A top finish of 8th left him with no points (only the top six scored points in '01) and 10 retirements from 17 races. Bernoldi will largely be remembered for holding up David Coulthard for 35 laps at Monaco. After occasionally matching Verstappen he was retained for 2002 to partner Heinz-Harald Frentzen.
He had another quiet, points-bereft season and after a move to Jordan failed to come off, Arrows withdrawal of three-quarters of the way through 2002 also marked Bernoldi's exit from Formula 1. Brazil was the hotbed of F1 talent so it is strange to see why 3 Brazilians are on the list of Worst F1 drivers.
3. Gaston Mazzacane (2000-2001)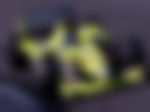 While we're not discussing Brazilians, we are still in South America; border hopping to Argentina to discuss former Minardi and Prost driver Gaston Mazzacane. The most recent Argentine F1 driver and one of the "Pay Drivers", Mazzacane was never truly expected to score any points.
The Argentine achieved a best result of eighth place and at Indianapolis overtook reigning Mika Hakkinen. Mazzacane proved to survive the attrition, finishing 11 races out of the 17 and ranking third on the most kilometres running in the races of the 2000 season. For 2001 he tested with Arrows before moving to Prost. Beating current Formula E driver Oriol Servia to the seat, he was anticipating a strong season. However, after a third retirement in round four at San Marino he was released from Prost via a performance clause in his contract and consequently his career in F1 was over. His string of poor results is why he is on our list of Worst F1 drivers.
2. Alex Yoong (2001-2002)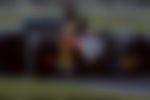 Malaysia might have one of the best modern F1 circuits on the calendar but at the top level they haven't had any drivers, that's what you may think, however there has been one. Any ideas? No? Alex Yoong drove the final three races of the 2001 season finishing one race in Suzuka. Although Yoong was familiar with the circuit he failed to finish on the lead lap, instead crossing the chequered flag three laps down.For 2002 Alonso was signed as Renault's test driver and Australian Mark Webber partnered Yoong at Minardi. At Webber's home race, Mark finished fifth with a phenomenal drive. Yoong was also running fifth at one stage of the race, ahead of David Coulthard, but the Malaysian dropped to seventh, his best result in his career. As strong as this sounds he finished three laps down and only beat one runner, Jaguar's Pedro de la Rosa, who had encountered enough problems to finish five laps behind eventual winner Michael Schumacher. He failed to qualify within the 107% rule three times and once again failed to score any points. After Minardi dropped him and a move to Toyota failed to materialise, Yoong departed after a little over a season at the top. He is the first of the Asians on our list of Worst F1 drivers.
1. Yuji Ide (2006)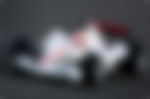 ADVERTISEMENT
Article continues below this ad
Many of you may be thinking who is Yuji Ide. 'I've never heard of him'. You would be forgiven for being unaware of him as his career was short-lived.
Thinking back to the mid-2000s, a rookie would usually reach F1 inhis mid 20s. However, Yuji was an anomaly, entering F1 at the age of 31. Despite having little success or experience in single seaters, Ide was not a pay driver. Instead he was a long-time friend of Super Aguri team owner Aguri Suzuki and Suzuki's aspirations to field an all-Japanese team led to Yuji being handed a seat in F1.
On his debut outing, he was off the pace of experienced team mate Takuma Sato and retired after a pit stop issue. At his second race in Malaysia, Ide retired after 33 laps as he struggled to find his place in the team, due in part to his troubles speaking English. His third race in Australia, Ide took his first finish in F1, albeit three laps down. In Melbourne Yuji had many spins and come the end of the weekend team principal Suzuki hinted that an upwards turn in performances was needed if Ide was to retain his seat. At Imola, his fourth race, the Japanese rookie was responsible for a pile up involving Dutchman Christijan Albers, the latter sent rolling and landing upside down.
ADVERTISEMENT
Article continues below this ad
Suzuki conceded Ide hadn't had the necessary amount of testing to know how to control the car and the team subsequently replaced him with Frenchman Franck Montagny for the European Grand Prix with Ide assuming the role of test driver. Six days after being demoted the FIA revoked Ide's super licence meaning he was unable to have any involvement in F1.
Despite the setback, the team remaining committed to get Ide back into F1 before it went bankrupt four races into the 2008 season. Over his four race career Ide achieved a best finish of 13th out of 13 runners and qualified 21st once on his debut ahead of Kimi Raikkonen who failed to set a time after his suspension failed.He rounds off our list of Worst F1 drivers.