Live Blog -All England Final- Saina vs Carolina Marin
Published 03/08/2015, 7:32 AM EDT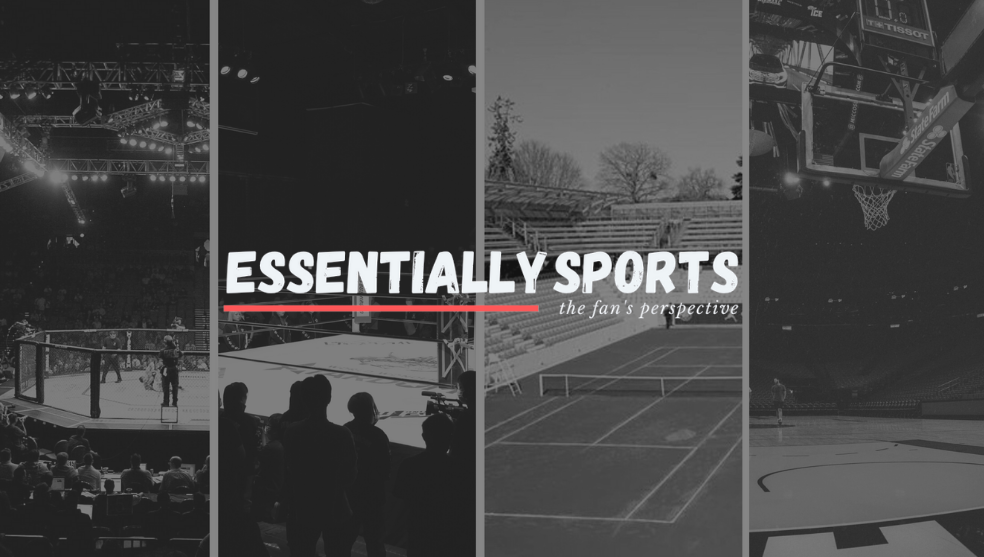 ---
---
(Please refresh every 90 seconds for latest updates)
ADVERTISEMENT
Article continues below this ad
Thank you for joining us for the live reporting of the Women's Singles final of the All England Championship. Keep watching our facebook page and https://www.essentiallysports.com/ for more news and updates on all sports. Have a great Sunday Night and warm wished once again on International Women's Day.
ADVERTISEMENT
Article continues below this ad
Essentially Sports congratulates Carolina Marin on her first All England title triumph. Well done Saina Nehwal. It was a good tournament, a good fight. You will surely have even better days to look forward to.
Carolina Marin finding all the elements that made her World Champion after the first game. All the right moves, and none Saina could answer. Amazing win for Carolina Marin
First Spanish Champion at All England. 16-21,21-14,21-7
Championship point!
Carolina is everywhere. 19-7
Saina can't seem to get anything right. Serves long!
Surely, Spanish Salsa at Birmingham tonight. 17-5
Nerves,nerves.Psyche. Giving it all away. 4-16
Saina is giving it away.Unforced errors,unnecessary errors. 13-4.
That is a huge lead for Saina to cover. And she is low on confidence now. Can she do it though?
Carolina is walking away with the game and match now. Superb defense and incredible attack. 11-4 at the interval
The World Champion is back on court. Dominating proceedings. 9-4
The crowd is behind Saina, but Marin drowns them out 8-3 Marin.
Amazing rally.Sain wins it. 3-6
The nerves getting to her. Saina making mistakes untypical of her. 2-6
Marin winning the long rallies. Beating Saina at her own game. 4-2
She is in "screaming" form now. Marin takes the lead 3-1.
But Saina draws first blood. 1-0
This match ladies and gentleman, is going to a decider and Carolina Marin has the momentum.
And out of nowhere, Marin is back in the game. Shows the world why she is World Champion, finding her rhythm right when she needed to. 21-14.
The Indian crowd is looking concerned. 19-14 in Marin's favour. She has found her magic touch!
Carolina playing and winning the long rallies. It's 17-14
Marin's strategy re-think is working . 15-13 is the score
Saina challenges the umpires call…and its successful. Takes back the lead 13-12.
The Spaniard making a match out of it. Fresh after interval, takes the lead 12-11.
Marin cuts down the lead, but Saina keeps her distance. 11-9 at the interval, Saina ready to make history!
Saina giving away nothing here.Marin running out of ideas. Leads 10-6.
Saina is dominating the second game too. She's judging it right,placing the shuttle accurately. She leads 8-5
Carolina trying too hard. Taking the shuttle early, trying to finish things off. And its not working. 1-6 the score in the second game
Saina seems in control again . 4-1 in her favour.
2nd Game : Saina takes the first point.
Saina played really great attacking badminton to get that point, but she will not be pleased. Carolina is getting her tactics right. She can mount  a comeback now.
Finally! Saina gets that one game point. Takes the first game 21-16.
This amazing fighting spirit from Marin. 15-20!
Carolina finding her rhythm.Too late? 13-20
The southpaw just can't get her game right. She needs to slow it down.Calm down a bit. 9-18
Saina at her very best! Clinical finishing. 15-8. Surely a big lead.
Carolina trying real hard, but Saina will just not let her back. 13-8 in the Indian's favour
Great control at the net from Saina. Goes into the break leading by 5 points. Saina 11-Carolina 6
Saina justifying her seeding. PLaying better badminton here. 10-6 is the score.
The Spaniard seems to be getting back to her original game. fights back 5-8.
Carolina making unforced errors here. Pushing the shuttle out. Is it the nerves?
Saina opens up a tiny lead . 4-2 Saina.
Carolina takes the first point. 1-0.
WS: And we are under way! Carolina Marin to serve.
Carolina-the lady in red walks in. She has never won against Saina in 3 meetings. She will look to turn it around today and add the All England title to her bag
Women's Singles : Saina Nehwal walks onto court to a deafening round of applause. The crowd is definitely behind her. She will need them for sure today.
Up next : Saina Nehwal v/s Carolina Marin! Should be a cracker of a contest. Who will take home the All England trophy?
XD Final : The mixed doubles Champions! Zhang/Zhao from China! 21-10,21-10  over Ahmad/Natsir. Completely outclassed them
XD Final : The Chinese are running away with the match now. 14-7 in their favour
XD Final : Zhang/Zhao take the first game 21-10. Complete domination by the Chinese pair. Can the Indonesians fight back?
Saina Nehwal has been India's best badminton player for a long time now. She is also an icon, representing women and women's empowerment. Read all about the history she has made .
https://www.essentiallysports.com/saina-nehwal-historical-firsts/
The first of the All England 2015 finals begin with the Mixed doubles. Ahmad/Natsir vs Zhang/Zhao. This has been the same line up for the last 3 years. Who will win this time?
What are Saina's chances?What will it take for Carolina to stop her juggernaut? Is Jorgensen good enough?Read our analysis of both the finals here
ADVERTISEMENT
Article continues below this ad
https://www.essentiallysports.com/england-finals-singles-preview/
As Saina Nehwal prepares to take on Carolina Marin in a historic final for both sides, we will bring you all the action here. Sit back and watch history being made at the Barclaycard Arena,Birmingham.
ADVERTISEMENT
Article continues below this ad