Liverpool Edge Past Leicester City with an Injury Time Penalty by James Milner
Published 10/06/2019, 8:14 AM EDT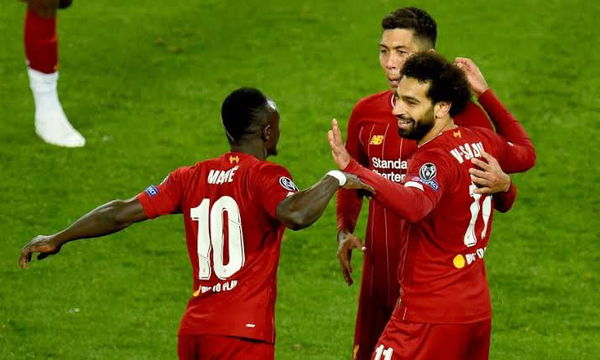 The match between Liverpool and Leicester was well hyped before the start of the match. One team the European champions looking to lift the Premier League trophy, while the other with lofty ambitions to compete with the big teams- both the teams were in good form coming into the match. And the match did not disappoint.
ADVERTISEMENT
Article continues below this ad
Leicester City weren't going to be bullied by Liverpool at Anfield. The game went right down the wire. It took a 95th minute penalty from James Milner to seal the three points for the home team.
Liverpool had taken the lead in the 40th minute through Sadio Mane. The game continued at 1-0 till the visitors equalised in the 80th minute through their reliable playmaker James Maddison.
ADVERTISEMENT
Article continues below this ad
It felt as though Leicester will go home with a point, but Marc Albrighton tripped Sadio Mane inside the box in the 93rd minute, leaving the referee no option but to point to the spot. Milner came up and finished it utmost confidence, leaving Leicester shattered.
Just before the penalty incident, there was another harsh challenge by Leicester mid-fielder Hamza Choudhury, who took on Mohamed Salah. Though he was shown a yellow card for the challenge, Liverpool manager Jurgen Klopp wasn't happy with it, saying the tackle was "dangerous as hell."
"It's just a challenge which I really don't understand," Klopp said after the match. "How he can do it, because the ball is far away. The player is full sprint to bring him down without the ball around, for me there is only one colour card.
"I see in your eyes that I am probably the only one who sees it like this.
"It is dangerous as hell. I don't want to cause the boy any problems, but he has to calm down. He has to calm down."
James Milner's penalty against Leicester was the 34th time Liverpool have scored a 90th-minute winning goal in the Premier League – nine more than any other club ? pic.twitter.com/D72UAgmW8D

— Goal (@goal) October 6, 2019
ADVERTISEMENT
Article continues below this ad
However Leicester manager Brendan Rodgers was not on the same page as Klopp.
"I don't think it was an overly bad challenge," Rodgers said. "Salah is coming inside and the speed he travels and Hamza is coming back, there is a clash.
"I'm not sure if it is a dead leg or whatever? I have tried to look at it but the camera is quite a way away. The emotion of the game, it might seem worse than it was. He is an honest boy, Hamza. He makes challenges, he's aggressive, but I don't think there was anything malicious."
ADVERTISEMENT
Article continues below this ad
Match highlights:
https://www.youtube.com/watch?v=c8B9P7WAsbA