Have Liverpool learnt from 2014/15??
Published 07/30/2015, 10:45 AM EDT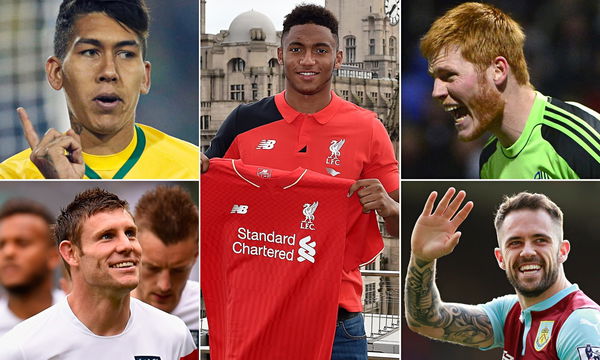 ---
---
At the start of 2014/15, Liverpool sold their talisman striker, Luis Suarez to FC Barcelona for a massive sum of €81 million. While Liverpool were fairly compensated in monetary terms, they lost the player who scored 31 premier league goals and provided 12 premier league assists (even after being banned for the first five matches of the season!!).
ADVERTISEMENT
Article continues below this ad
A £117 million spending spree saw them buy Adam Lallana, Mario Balotelli, Dejan Lovern, Rickie Lambert, Alberto Monero, Divock Origi (who returned to Lille on loan), Lazar Markovic and Emre Can. They got it all wrong, barring Lallana and Can, every one of them under performed. The biggest disappointments were Lovern and Balotelli. To replace a talented striker, the club bought players in the defense, midfield and attack. The attackers were not able to replace the lost goals, the defenders were shaky and the midfielders inconsistent. The only bright part of the season, was the continued development of Raheem Sterling, until he made it clear he seeks a challenge elsewhere. Steven Gerrard also announced his departure, leaving a massive void to fill in the midfield.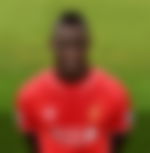 2015/16, Raheem Sterling left to join the Citizens for a £49 million fee. This season also poses a different challenge. Liverpool have to address deficiencies across all areas of the pitch. The void left by Steven Gerrard needs to be filled. The purchase of Raheem Sterling has loaded the club with cash.
ADVERTISEMENT
Article continues below this ad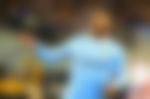 Liverpool have worked early in the market and have again made a large number of changes to their squad.
The movements made by the club are
In: Joe Gomez, James Milner, Divock Origi, Danny Ings, Nathaniel Clyne, Christian Benteke, Adam Bogdan, Roberto Firmino.
Out: Brad Jones, Glen Johnson, Steven Gerrard, Javier Manquillo, Sebastian Coates, Raheem Sterling and Iago Aspas.
Compared to last year, the signings make sense.
James Milner is a veteran midfielder. He is no Steven Gerrard but he is a hardworking player and runs across the pitch, to where he is needed. To be signed on as a free signing, is another plus point. Adam Bogdan is another free agent being signed, to back up Mignolet and is an upgrade to Brad Jones not to mention younger at 27 (to Jones 31).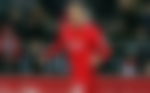 Danny Ings, Benteke, Origi and Firmino are set to solve the offensive problems of Liverpool. Daniel Sturridge will not be available at the start of the season and the other strikers are set to leave, giving a platform for the new additions to show skill and commitment early on. Ings was a reliable striker at Burnley with 11 Premier League goals. With better service from the Liverpool squad, he should be able to have more chances to score. Origi will be providing pace down the wings. He had a successful 2014/15 with 9 goals and 4 assists, he should be able to improve. He is 20, and can still be molded into the system.
Benteke and Firmino are the big money signings made by the club. Only Sergio Aguero and Robin van Persie have scored more premier league goals than Benteke (42) since 2012/13. He is a good signing and has shown good form, but he is equally injury prone with an Achilles injury in 2014. It's a gamble, but at £32.5 million he will need to find a rich vein of form early on.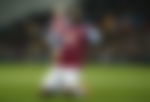 The same goes for Firmino, who was also linked to a move with Manchester United before making a £21.3 million move to Liverpool. He has been one of the most consistent players at Hoffeinheim with a total of 32 goals and 28 assists over two seasons. However, can he really step up at a bigger club? It might be possible, but in the recent Copa America, like most of the Brazilian squad, he was not really effective. However, many footballers tend to save their best form for their clubs, so he should be a good signing.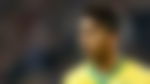 ADVERTISEMENT
Article continues below this ad
In the defense, Clyne and Gomez have come in. Clyne was the right back at Southampton for three seasons and has been a consistent and reliable for the saints, especially in the last couple of seasons, when the Saints exceeded all expectations with their league positions and point tally. No doubt, he will be a more reliable defender than Johnson and a threat moving forward as well. For £10 million, at 24 and now a regular pick in the England National Team, it's a good deal.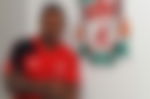 Joe Gomez is an exciting prospect. 18 year old, but solid CB, comfortable with the ball at his feet, rarely out muscled by others, can make good runs forward makes him an ideal CB. His half season at Charlton showed his potential to the world, with many English giants looking to sign him. £3.5 million is shrewd business for someone with immense potential. He will need time to develop, but he is someone for the long run.
ADVERTISEMENT
Article continues below this ad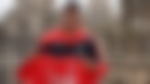 Overall, Liverpool have made better signings compared to the previous summer. From a financial point of view, Liverpool have done better. From a playing perspective, each player had a good season, but what happened in the past, is over, there in season performance will be the judge if they were a success or not.