Liverpool's potential approach versus Villarreal
Published 04/27/2016, 3:52 PM EDT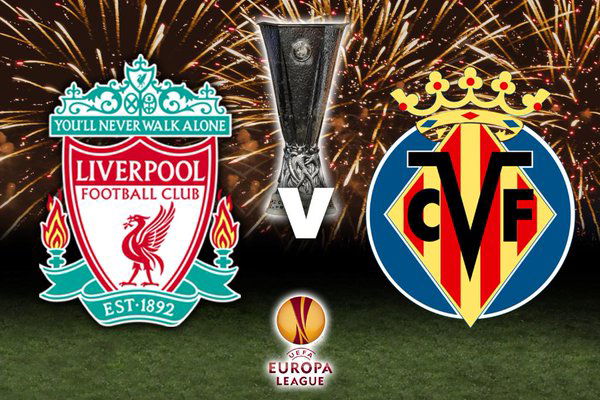 ---
---
How quickly things can change. Liverpool fans could be forgiven for hating Merseyside's own iteration of Newton's Third Law. For every last-gasp win over Borussia Dortmund, there is an injury to Emre Can. For every crushing derby victory over Everton, there is an injury to Divock Origi.
ADVERTISEMENT
Article continues below this ad
A frustrating draw against Newcastle. A doping controversy involving Mamadou Sakho. Perhaps this game is now not so much physics as it is proverbs: it never rains but it pours.
Nevertheless, Jurgen Klopp has options available to him as Liverpool play Villarreal in the semi-finals of the Europa League. And in a sense, it represents a chance for him to right the tactical wrongs of Liverpool's previous European outing.
ADVERTISEMENT
Article continues below this ad
The first leg of the Dortmund encounter holds some important lessons for Liverpool's potential approach against Villarreal. The selection trump card was Divock Origi – a quick, lone striker in front of a packed midfield. Capable of following instructions to press and work the channels, Origi seemed to catch Dortmund by surprise and even scored.
Different team but similar circumstances. Liverpool could opt to line up in a 4-3-3/4-5-1, with Roberto Firmino operating as a false nine. The temptation to start Daniel Sturridge is understandably immense (especially given his reappearance on the score sheet against the Magpies), but it is one Jurgen Klopp must resist.
Sturridge could plausibly kill the game off early, but Liverpool's alarming concession of comfortable two-goal leads means showing resilience will be key to progressing in this tie. For the 50% chance that Sturridge could knife Villarreal's hopes in the solar plexus, there is also a 50% chance it could backfire completely. And that is a risk Liverpool simply cannot afford to take. It is arguable that Sturridge would be best introduced 20 minutes or so from the end of the first leg, or even saved entirely for the second leg.
In the absence of Origi, Firmino represents a better chance for the Reds' effective pressing game to be led from the front. Capable of pressing across the front line, the Brazilian will likely be assisted by compatriot Philippe Coutinho and Adam Lallana on either side. The trio don't have much raw speed but offer fluidity and pressing.
Behind them, Klopp will likely plump for a midfield three (as in Germany) but would be wary of repeating the error of the Dortmund encounter at Anfield. As iconic as the 4-3 win was, let's not forget Liverpool were staring down the barrel at 1-3, having got into that particular hole by Klopp's own headstrong midfield selection.
James Milner was part of a midfield two along with Emre Can that was ruthlessly exploited several times by Dortmund. Overrun and overpowered, Klopp erred in not starting either of Lucas or Joe Allen along with the aforementioned two.
ADVERTISEMENT
Article continues below this ad
Extra midfield security is essential, and the midfield three that started in Germany (not surprisingly) acquainted themselves far better than the Milner/Can axis. Even when Jordan Henderson was withdrawn at half time in that game, he was replaced by Allen – a like-for-like replacement that ensured Liverpool plugged their gaps and covered their spaces.
The calls for starting Joe Allen have grown louder recently, and it seems fair to give him his chance. Potentially, the midfield three could comprise Milner, Lucas and Allen, with the Brazilian dropping deepest to shield the defence while Milner pushes up to support the attack or drifts wide to triangulate with Lallana and Nathaniel Clyne. The Liverpool vice-captain's crosses have also caused much havoc in opposition penalty areas and could pose a useful threat from out wide.
At the back, the fullbacks Clyne and Alberto Moreno and goalkeeper Simon Mignolet appear assured of their places, but the heart of defence poses an interesting dilemma. While the re-energised Dejan Lovren deserves to keep his place on merit, the choice of his partner is more problematic.
ADVERTISEMENT
Article continues below this ad
The door has opened for the displaced Martin Skrtel to recapture his few square yards of grass, but Kolo Toure has also staked his claim to a starting berth. Toure's form, however, has been somewhat more stable, which might give him the edge over the Slovakian. Alternatively, should Klopp prefer a left field selection, Lucas could drop into defence alongside Lovren, although this would involve compromising the three-man midfield.
By and large, Liverpool's plan would look to keep it solid at the back, press in waves and swarm forwards on the counter attack. That is a fairly solid theory, but the line up might suffer from a lack of width and pace in the final third. Scoring an away goal will prove a lot more valuable than in the Dortmund tie should Liverpool stick to the same approach in the return leg. With that in mind, the performances of Coutinho, Firmino and Sturridge, should he start, will be critical.