Logic Could Have Become A 100T CO-Owner
Published 07/21/2020, 6:38 PM EDT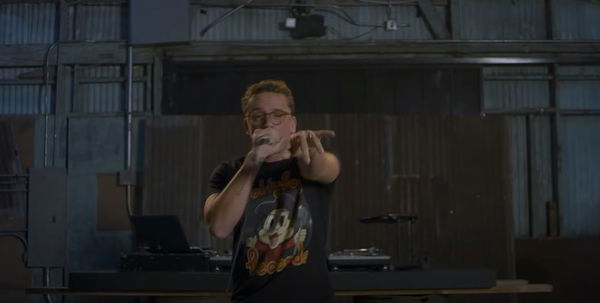 ---
---
Currently, one of the craziest news out there in the gaming and streaming scene will definitely be that of the famous rapper Logic retiring from being a hip-hop artist to becoming a streamer. He has signed a seven-figure deal with Twitch recently. The rapper will also be releasing his next album, "No Pressure" on Twitch.
ADVERTISEMENT
Article continues below this ad
Officially announcing my retirement with the release of "No Pressure" executive produced by No I.D. July 24th…

It's been a great decade. Now it's time to be a great father.

Art by @SamSpratt pic.twitter.com/stgSU6dMBt

— Bobby No Pressure (@Logic301) July 16, 2020
ADVERTISEMENT
Article continues below this ad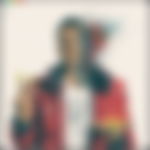 Apparently, "Bobby" is a huge nerd for video games and he even posted a video of his "gaming room" on his YT channel, which can be considered a "nerdvana" (The Big Bang Theory, anyone?) for gamers. You have a Storm Trooper action figure, countless Quentin Tarantino movie posters on his walls, a Witcher strategy book, and his collection of games including Of Duty Black Ops, Battlefield 4, Destiny, The Last Of Us, Wolfenstein, among others, in Logic's "man-cave."
This isn't the first time he has been a part of nerd fandom. Logic has featured as himself in the famous quirky sci-fi series "Rick and Morty." Even his 2018 album "Bobby Tarantino II" featured Rick and Morty in the album's prelude, "Grandpa's Space Ship."
ADVERTISEMENT
Article continues below this ad
Logic's offer to join 100 Thieves
This was quite a long time ago, way before Logic decided to retire and become a streamer. Nadeshot talked about this on his recent stream. It was shortly after Nadeshot started 100 Thieves, Logic had approached him with a desire to be part of 100 Thieves in return for equity and ownership. Nadeshot, however, had no idea how to handle this and ended up refusing the deal. Although he was a great fan of the rapper, he didn't really realize what giving him equity would entail.
We all know now how far 100 Thieves has come. It is a huge gaming brand with many star partners, including rapper Drake. And even after turning down the offer, they remain on good terms. Earlier this month, the two posted video of them hanging out. They have also featured together, along with the FaZe clan, in a commercial.
ADVERTISEMENT
Article continues below this ad
Now that Logic is a full-time streamer, a streaming collaboration with Nade is not out of question.