"Looked Up to Her My Whole Life" – Shelby Rogers on Playing Against Serena Williams and Beating Her
Published 05/01/2021, 2:09 AM EDT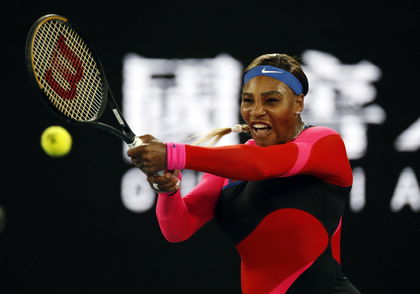 ---
---
Serena Williams is an inspiration to a lot of players around the world. Her influence over WTA players, in the United States, in particular, is huge. 43rd ranked Shelby Rogers got a chance to play her idol last year at WTA Top Seed Open, and she surprised everyone, including herself, by beating Serena.
ADVERTISEMENT
Article continues below this ad
When Rogers saw Serena in her half of the draw, she was ecstatic. It was a personal milestone for her to play against the legendary Serena Williams and hopefully beat her.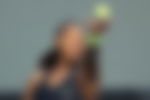 "Like, I've always wanted to play her because that's the first question people ask you when you say you're a tennis player oh have you played Serena or Venus well now, yes I have nobody knew how they were gonna be playing."
ADVERTISEMENT
Article continues below this ad
Shelby Rogers on playing Serena Williams during the fan-less Top Seed Open
As the tournament happened during the peak of the coronavirus pandemic, the Top Seed Open was held behind closed doors. It was different for all the players, and Rogers' matchup with Serena was also different. The two Americans played a three-setter in an empty stadium and the final scorecard read- 1-6, 6-4, 7-6 in favor of Rogers.
"The playing field was a little bit even there were no fans, it was just, you know players on a tennis court, it was like it was kind of weird for all the players that we getting adjusted to the new format and the bubble life and all this stuff." Rogers said.
That was the first meeting between Rogers and Serena. And the former admitted that the 23-time Grand Slam winner didn't play her best tennis, but a win is a win against one of the greatest of all time.
ADVERTISEMENT
Article continues below this ad
"So I mean, I looked up to her my whole life so it's super cool to play her and now. Yeah, it's awesome to say that I did have the win, I mean I don't think she played her best tennis by any means but hey you know what, I'll take you see that she's in it."
While Rogers has begun her 2021 clay-court season, Serena is still on the sidelines; a few recent hiccups have denied her appearance at various events. However, the 23-time Grand Slam champ will soon return to get match-ready before French Open 2021.
ADVERTISEMENT
Article continues below this ad