"Looks Promising"- xQc Talks About Halo Infinite and the Impact of Sandbox on Its Meta
Published 06/16/2021, 5:57 AM EDT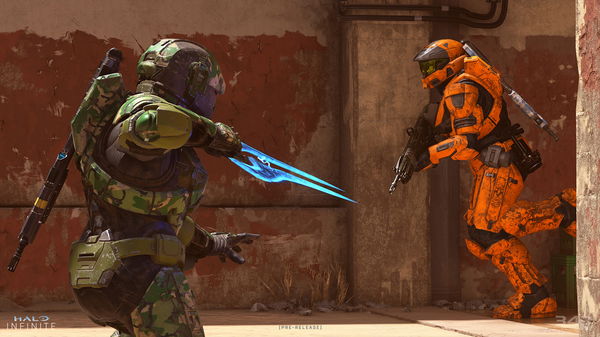 ---
---
Halo Infinite will finally release between September and November 2021 following an indefinite delay. Xbox recently revealed the game's highly anticipated multiplayer mode that received an overwhelmingly positive response from the fans. Prominent Twitch streamer xQc also reacted to the overview, and critically examined Halo Infinite.
ADVERTISEMENT
Article continues below this ad
343 Industries has introduced a wide range of customization options in Halo Infinite. Moreover, the title's multiplayer will be free on PC as well as Xbox. All these decisions will naturally have an enormous impact on the game's future, and xQc talked about them too.
xQc expects Halo Infinite to have a rigid meta
ADVERTISEMENT
Article continues below this ad
As aforementioned, Halo Infinite will arguably have the most flexible multiplayer mode in the entire series. From vehicles to weapons, every aspect of the game's combat can be amended according to a player's choice.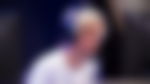 At first glance, a wide range of customization options look great. However, xQc believes that in the longer run, the meta narrows down to just one or two strategies. This is primarily because everyone opts to rely on the prominent strategies instead of risking their success by using their own tactics.
"I just feel like, when there's so many options, and so many crazy things, usually things settle to metas that are super hard. Everybody does one thing. Surprisingly enough, when there's so many options, everybody does like one or two options, and there's like this hard meta in competitive. That's usually what ends up happening."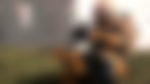 xQc also opened up on the guns in Halo Infinite. He felt that every gun in the game shoots fast, which even includes the shotguns.
All in all, the former Overwatch pro likes the upcoming Halo title and its multiplayer. Even in his official reaction video's title, he stated that the game doesn't look like absolute trash.
He claimed, "This really looks promising. I agree with that."
Should Halo Infinite be free-to-play?
Soon after praising Halo Infinite's multiplayer mechanics, xQc discovered that the game is free-to-play. To the streamer's surprise, some people in his chat were against the decision, and even called the developers greedy.
ADVERTISEMENT
Article continues below this ad
As expected, xQc bashed such fans by explaining the importance of micro-transactions in F2P titles. They are the only way for the developers to earn, and games like Fortnite and Warzone are the perfect example of it.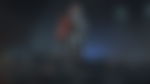 xQc understands that 343 Industries wants more and more players to join the Halo universe. Hence, he supports the developers and from the looks of it, will definitely try the game when it comes out.
ADVERTISEMENT
Article continues below this ad
WATCH THIS STORY: Most Controversial Twitch or YouTuber Streamers Ever