Lorgat's tenure for CEO extended
Published 08/01/2015, 5:05 PM EDT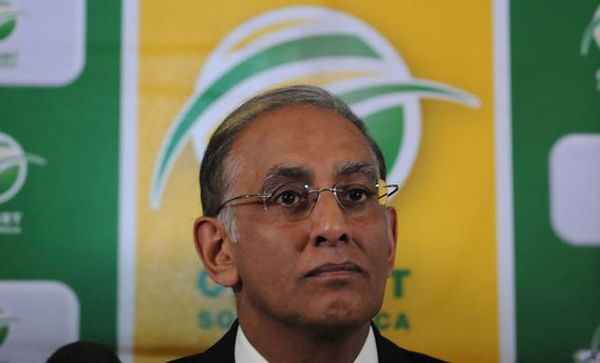 In a board meeting of the panel of directors in Johannesburg yesterday, it was decided to extend the tenure of Haroon Lorgat's contract as the Chief Executive Officer (CEO) of Cricket South Africa (CSA) until 31st July, 2019, i.e. , for an additional period of three years. Lorgat has also served as the ICC CEO in the past and was appointed the CEO of CSA in July, 2013 for a period of three years. The decision came due to the "exceptional progress" since his appointment.
CSA's President Chris Nenzani said, "Haroon has more than delivered on our expectations and even though his first term will only end in twelve months' time, the board had no hesitation to confirm the services of Lorgat for a second three-year term." He further added that, " He took over at a time of great uncertainty and under very difficult circumstances, but his experience and astute leadership has stabilized our cricket and set us on the path of achieving our goal to be the best run sports federation on the continent."
Over the years, Lorgat has gained an extensive experience as a cricket administrator. He had been a treasurer of CSA and convener of selectors too, in addition to being a former ICC CEO. While being the CEO of ICC, he argued with BCCI on topics such as the Future Tours Programme, the DRS and an ICC independent governance review. Lorgat had also faced tensed times when ICC investigated his role in some statement by David Becker, saying that BCCI's flouting of the future tours programme might supposedly have legal implications.
Lorgat was cleared in March, 2014 and until then, he withdrew from dealing with ICC and BCCI.