Los Angeles Lakers Head Coach Surprised LeBron James Didn't Win MVP
Published 09/18/2020, 11:44 PM EDT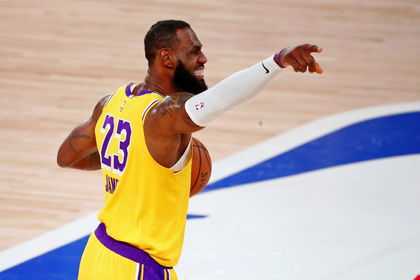 ---
---
Earlier today, the NBA announced the MVP of the 2019-20 season. Milwaukee Bucks star Giannis Antetokounmpo won the award, and now has two have back-to-back MVPs, the first to do it since Stephen Curry. But many still believe Los Angeles Lakers star LeBron James deserved it instead.
ADVERTISEMENT
Article continues below this ad
Lakers coach Frank Vogel said he was surprised that his star player was snubbed of the honor.
"A little bit (surprised)," Vogel said. "You guys all know how I feel about it. To me, he's the MVP of the league this year. No disrespect to Giannis. Giannis had a great season. He's a great player. What LeBron does for our team, to me, is unparalleled." 
ADVERTISEMENT
Article continues below this ad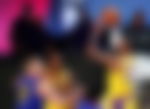 LeBron James and the Lakers focused on the bigger accolades
Vogel then continued about how LeBron has impacted the team, beyond just scoring or assisting. He added that currently, LeBron and the Lakers are just focused on the championship.
"To carry the threat of going for 40 at any point, but leading the league in assists, and quarterbacking our defense, and driving our team to as many wins as we've had and our playoff success; to me, he's our MVP.
"I understand how the voting goes and, quite frankly, our whole group — and I'm sure LeBron would echo this — is focused on something bigger than any individual accolades. We have a mindset to compete for a championship. We're in a position where we're down to four teams, and that's really where our whole focus is."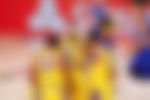 Lakers start Game 1 with a win
ADVERTISEMENT
Article continues below this ad
Back in the Conference Finals for the first time in a decade, the Lakers have started the series with a dominant win. This is their first Game 1 in the playoffs so far. Will this signal a sweep? Or will this be another Denver comeback?
LeBron has been leading his team in the Playoffs with an inspired performance so far. During Game 1 against the Nuggets, he took a step back with scoring but was dictating the play, notching 12 assists.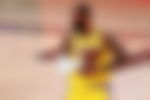 The Lakers have to be careful and cannot get complacent. The Nuggets have shown their quality after beating the Clippers and will be back in Game 2 with revenge on their mind.
ADVERTISEMENT
Article continues below this ad