Los Angeles Lakers News: Lakers Set to Try out J.R. Smith For Final Roster Spot
Published 03/02/2020, 11:36 AM EST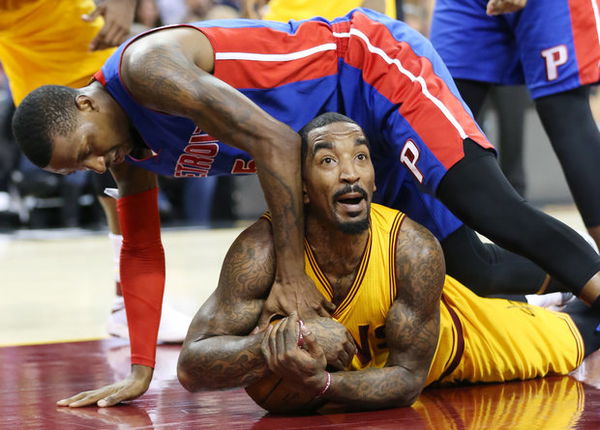 The NBA wavier period comes to it close on 1st March. Los Angeles Lakers waived Troy Daniels for his betterment at another potential NBA teams for his young and raw career. This roster opening has two contenders to look for in the upcoming days. J.R. Smith and Dion Waiters both scheduled to workout with Lakers in the coming week. A strong playoff contender wants to strengthen their team with a balanced perimeter offensive player to stabilize the crunch moments.
J.R. Smith, A look at his career
NBA champion didn't have the best of his season, last season being released from Cleveland Cavaliers for whom he scored the only championship for them alongside LeBron James. But, the 2017-2018 NBA finals fiasco involving J.R. Smith and LeBron James which cost them another ring could create friction during their formal meeting.  Only 11 games old last season with 6.7PPG, at 30.8% 3-PM didn't make much of impact. He would like to team up with his former teammate before 2019-2020 playoffs begin. J.R. Smith was one of the lethal players when he was playing with New York Knicks averaging 14.5 PPG, with 40% 3-PM.
Final spot contenders
J.R. Smith would have to battle his position with LeBron's former team-mate Dion Waiters whom he played back in 2014 with him. Both had their equal ups and downs to LeBron. though, it would be interesting to see who would be able to move past their history of inconsistency and help Lakers to have a balanced side moving forward from now on. The contenders are competitive yet who stands strong against one another can only be decided by the Lakers. Dion Waiters is set to meet Laker's front-desk on the 2nd of march and J.R. Smith is set to meet after that. Los Angeles Lakers will be vetting both players strongly to justify their presence in the roster. Who would be grabbing the final spot would be interesting to see?