"Lose Ourselves": Novak Djokovic Voices Opinion on Comparisons With Roger Federer and Rafael Nadal
Published 04/02/2021, 7:06 AM EDT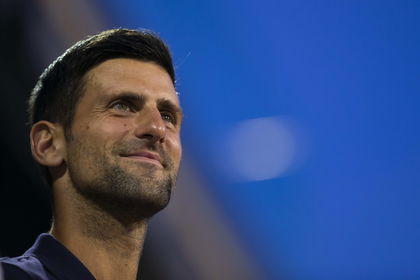 ---
---
Tennis superstar Novak Djokovic has evolved into a complete player and a wise individual. In recent years, he has been the most commanding player in the men's game, and the Serbian ace has often been compared to his great rivals Roger Federer and Rafael Nadal. In an era dominated by the Swiss maestro and the Spanish superstar, he has managed to create an identity for himself. 
ADVERTISEMENT
Article continues below this ad
Recently, Novak Djokovic spoke of the comparisons made between him and the two great legends of the game. He had some words of wisdom to offer and said that players often lose themselves in these comparisons.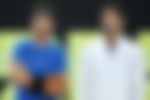 Djokovic doesn't wish to compare himself with anyone
ADVERTISEMENT
Article continues below this ad
Djokovic stated that he had stopped comparing himself with other players a while ago. He said, "I'm comparing myself to myself from 15 years ago. We lose ourselves in these comparisons. You know so many times we're like we just lose our brains I mean I stopped comparing myself about five years ago. I don't want to compare myself to Federer or Nadal or to myself from 15 years ago to anybody. I don't want to compare myself."
The Serbian star voiced his opinion and said that he only wants to concentrate on himself. He does not wish to do things according to others, and he wants to leave things to his destiny as each individual has a different story.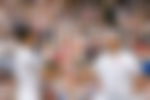 Novak Djokovic wants to write his own story
Speaking more about his leaving his legacy behind, Djokovic added, "I am writing my own authentic story in life because I'm the only one that knows myself inside out 100%, more than anybody else. So I know what I want to achieve, what I want to do in life, who I want to be. So I try to live to those standards and accept whatever life has in place for me because I believe in life. I believe that life and God and the universe have something already pre-organized for us."
At this stage in his career, Novak enjoys a better head-to-head record against Federer and Nadal. He lifted his 18th Grand Slam title at the Australian Open this year and even played the tournament along with a muscle tear on the right side of his abdomen. 
ADVERTISEMENT
Article continues below this ad
World No. 1 Novak Djokovic has not played in a tournament since his stint in Melbourne. He will next be seen on the clay courts in Monte Carlo.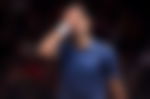 ADVERTISEMENT
Article continues below this ad