Lou Williams named NBA Sixth Man of the Year
Published 04/22/2015, 9:06 AM EDT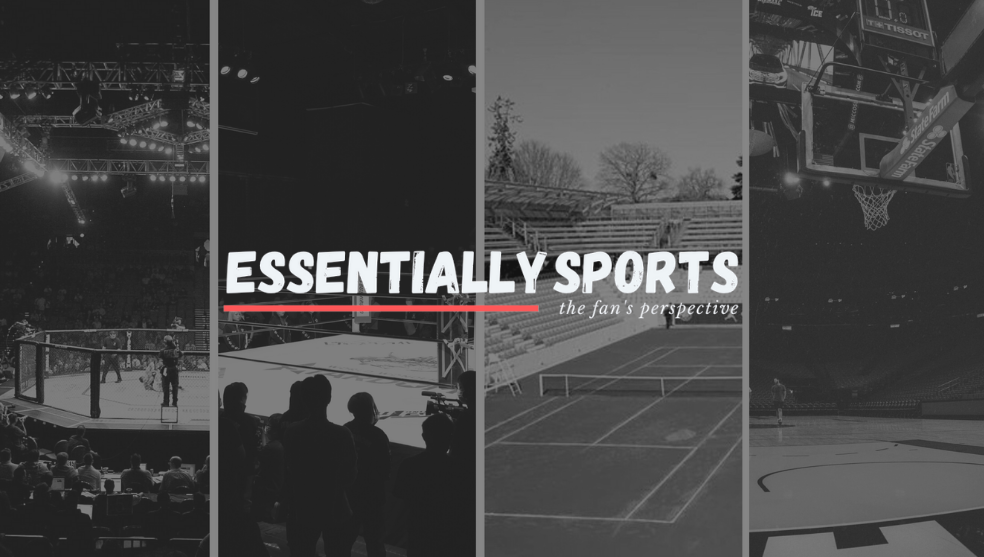 ---
---
Lou Williams of the Toronto Raptors was named the KIA Sixth Man of the Year today. The award which goes to the league's best reserve player has been won by a Raptor for the first time. Williams a ten year veteran averaged a career high 15.5 PPG as he provided Toronto with much needed offense. He was an integral part of their best ever season as the Canadian team racked up 49 wins.
ADVERTISEMENT
Article continues below this ad
Williams received 78 out of a possible 130 first place votes amassing 502 points. Isiah Thomas of the Boston Celtics who finished with 324 points (33 first place votes) and two-time winner Jamal Crawford of the Los Angeles Clippers totaled 131 points (8 first place votes). A select panel of NBA writers and broadcasters voted for the award. Players were awarded five points for each first-place vote, three points for each second-place vote and one point for each third-place vote.
Williams was an important offseason addition for Toronto, he bounced back from an ACL tear to turn in his best season. The 28 year-old played 80 games, all of them from the bench and averaged 25.2 minutes. He led the Raptors in free throw percentage (86.1) and made a career high 152 three-pointer baskets. Williams received widespread media attention when Raptors part-owner Drake referenced him in a song called '6 Man'.
ADVERTISEMENT
Article continues below this ad
"I didn't think I was going to be the same player [after ACL tear]," Williams said. "I knew I wasn't going to have the foot speed I once had, I knew I wasn't going to be able to jump as high. But it taught me to be smart and I worked on different parts of my game. Being able to evolve and change my game to win this award is very gratifying."
Williams has also commented on how he feels at home in Toronto and how the camaraderie amongst the present group of players is the best he has ever seen in his ten-year career.
"I'm excited about Lou, a guy who comes back from an injury and works hard and is dedicated to getting his body right," Raptors coach Dwayne Casey said Monday. "Nobody knew what he was going to bring to the table … whether he was damaged goods or whatever. He's proved to everybody he's the old Lou Williams."
He has been praised by teammate and All-Star DeMar DeRozan who said, "…he finished a lot of games for us and helped us win a lot of games. He's a cool dude. Lou Will is the coolest dude in the world. If you can't tell on the court, now you know. He had a song about him and now he's got an award to go with the song."
Catch highlights from Williams' season here.
ADVERTISEMENT
Article continues below this ad
NBA KIA SIXTH MAN of THE YEAR VOTING RESULTS
| | | | | | |
| --- | --- | --- | --- | --- | --- |
| Player | Team | 1st Place (5 pts) | 2nd Place (3 pts) | 3rd Place (1 pt) | Total |
| Lou Williams | Toronto | 78 | 34 | 10 | 502 |
| Isaiah Thomas | Boston | 33 | 46 | 21 | 324 |
| Jamal Crawford | L.A. Clippers | 8 | 18 | 37 | 131 |
| Andre Iguodala | Golden State | 7 | 16 | 17 | 100 |
| Tristan Thompson | Cleveland | — | 6 | 15 | 33 |
| Nikola Mirotic | Chicago | 1 | 4 | 7 | 24 |
| Marreese Speights | Golden State | 1 | 2 | 9 | 20 |
| Corey Brewer | Houston | 1 | 1 | 4 | 12 |
| Manu Ginobili | San Antonio | — | 3 | 3 | 12 |
| Taj Gibson | Chicago | 1 | — | 3 | 8 |
| Aaron Brooks | Chicago | — | — | 1 | 1 |
| Chris Kaman | Portland | — | — | 1 | 1 |
| Anthony Morrow | Oklahoma City | — | — | 1 | 1 |
| Dennis Schröder | Atlanta | — | — | 1 | 1 |
 From NBA.com
Watch This Story
ADVERTISEMENT
Article continues below this ad