'Grateful to Have Her' – Nelly Korda Opens Up on Her Relationship With Jessica Korda Ahead of Tokyo Olympics 2020
Published 08/03/2021, 7:00 PM EDT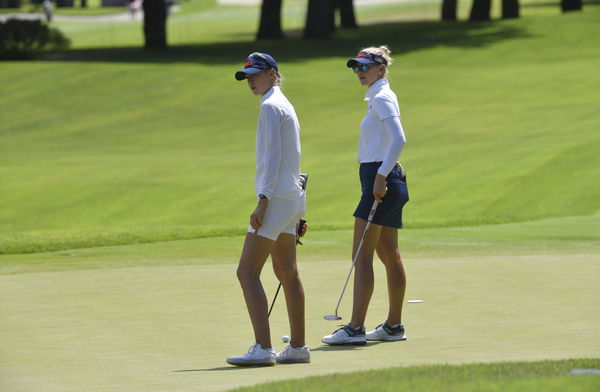 ---
---
The Olympics have been around for ages and countries participate in numerous events to bag that prestigious gold. Over the past years, various events have been added to the Olympics, with this year seeing sports like skateboarding and surfing being introduced. When it comes to golf, the sport was added to the Olympics in 2016 after being removed after 1904. Therefore, at the Tokyo Olympics 2020, golf remains relatively new. After USA's Xander Schauffele bagged the men's gold, Nelly and Jessica Korda spoke about their Olympic experience just before the women's event.
ADVERTISEMENT
Article continues below this ad
What does Nelly Korda have to say about her Olympics appearance?
Speaking about the Olympics, both Nelly and Jessica took pride in representing their country, and how the incredible feeling never really goes away. "It's been pretty cool especially walking around the Olympic village, putting on the USA gear every single day has been really exciting," said Nelly, adding that she even likes the pin swapping tradition. "I'm already kind of decked out. I've only been here two days and it's been a lot of fun. It's something that I'm always going to look back on and really cherish". 
ADVERTISEMENT
Article continues below this ad
Nelly even explained that she might feel lost without her sister, and even asked Jessica to be around till the end of her career. "I was like, 'So, you're going to be playing until the end of my career too, right? Like, you're going to be out here as long as me. You're not going to leave me, right?' I'm just super grateful to have her, honestly, every step of the way".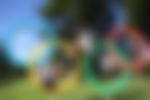 Both sisters have won LPGA Tour events this year, and are well known to golf fans. An Olympic medal will only add to their list of achievements, gaining them global recognition as well. Coming from a family of athletes, Nelly Korda, 23, is currently World No. 1, a position she took over after the KPMG Women's PGA Championship in June. Both of them are ranked in the Rolex Rankings' top 15. 
ADVERTISEMENT
Article continues below this ad
"W
hat an experience that was, just itself": Jessica Korda about the Olympic Village
Jessica, on the other hand, spoke about the grandeur of the Olympics. "I mean, the whole experience for us, I don't feel like we're really prepared what it was going to be like". She recalled her conversation with Team USA's Justin Thomas, and how he explained one never knows what to expect. "We walked around the Olympic village a couple of days ago when we got here and what an experience that was, just itself".
Jessica added what she felt about the whole experience, and how unfortunate it is that fans could not witness the Olympics with them. However, she remains grateful for the opportunity. However, it does get lonely for her as well. "I have a younger brother and a younger sister, so it's not like my parents could come out every week and travel with me. I did a lot of it on my own. It gets to be a lot and you forget what normal life is like. That balance kind of just blurs a little bit," Korda said.
ADVERTISEMENT
Article continues below this ad
Nelly Korda's Round 1 starts at 7:14 PM EST, while Jessica will play at 9:03 PM EST with France's Celine Boutier and Mexico's Gaby Lopez.