Ludwig Ahgren's Subathon: The Twitch Stream That Just Won't Stop
Published 03/20/2021, 11:49 AM EDT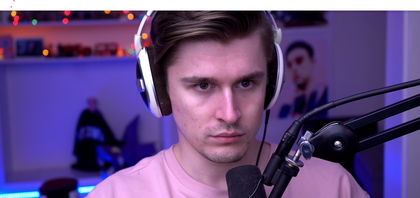 ---
---
When Twitch streamers decide to do a 24-hour stream, it's something they do once or twice in a year. But American streamer Ludwig "Ludwig" Ahgren has been streaming continuously for almost a week now!
ADVERTISEMENT
Article continues below this ad
The stream that started on March 14 at 2 PM has been a rollercoaster for the streamer and his legions of fans. But so far, it doesn't look like it will end soon as he still wants to stream for a further 70 hours and possibly more.
ADVERTISEMENT
Article continues below this ad
The Ludwig Twitch subathon
The Ludwig subathon has blown up massively ever since the streamer started it on Sunday. A subathon is a goal based stream where the creator attempts challenges or tasks when the stream reaches a certain subscriber mark. This could include funny tasks such as eating spicy food, throwing water over their head, shaving off eyebrows or just dancing. But Ludwig's stream has a major caveat which has stopped him from ending his stream.
For every $5 donation or 1 subscription to his channel, a timer that denotes the time he still has to stream increases by 10 seconds. This means that the more popular he becomes on the platform, the more he has to extend his current stream.
Some believe that the current 70 hour stream will continue to increase as time progresses. But that doesn't mean that it hasn't been worth it for the American streamer. During his stream, he showcased a graph that kept track of his donations, which showed that he had earned $140,000 from the first three days of the subathon.

ADVERTISEMENT
Article continues below this ad
The subathon experience
The stream mostly revolves around Ludwig's day-to-day schedule that the viewers wouldn't have seen before. The stream included him playing video games, his workout sessions, cooking with his roommates, chats with subscribers, and much more. He even streamed himself having a shower at one point. But when it's time for him to sleep, his channel mods play videos requested by his fans all night on the stream.
No one knows when this stream might end. Some say that it might take weeks, which could go horribly for Ludwig because he has a trip planned soon. He also announced that he would donate half the money from this stream to charity and also pay his mods handsomely. But right now, it's his focus on this never-ending Twitch stream that could make history.
ADVERTISEMENT
Article continues below this ad