Ludwig Announces Break From Streaming, Pokimane, Jacksepticeye, and Others Respond
Published 03/01/2021, 1:19 PM EST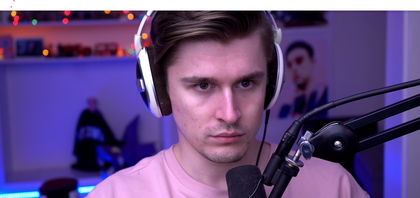 ---
---
Twitch streamers have one of the most time-consuming jobs in the world. They are live on their platform for hours daily, staring at a screen and playing video games. As a result, they rarely get to take some time off and be with their family and friends. But sometimes they decide to go off stream for a few days and come back rejuvenated with more streams following the break. The latest to join this trend is none other than Ludwig "Ludwig" Ahgren.
ADVERTISEMENT
Article continues below this ad
I'm going on break!

Thanks for always watching me

I'll see you guys later <3

— ludwig (@LudwigAhgren) March 1, 2021
ADVERTISEMENT
Article continues below this ad
Ludwig takes a break from streaming
Ludwig announced his break from streaming on his latest Twitch stream on Sunday. He revealed that he will be away from streaming for the next 10 days. Along with that, he also talked about going back to his hometown in New Hampshire to meet his mother, who recently received the COVID-19 vaccine. This will be the first time he takes a break from streaming, ever since he started it 3 years ago.
He also revealed that although his break will last till March 11, he might come for a mini stream for 2 days. According to him, the reasons for going live include a tax write-off that he receives for buying flight tickets as part of a business expense. He also joked that he definitely needs this tax exemption after shelling out a lot of money on premium First-Class Tickets to travel back home.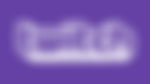 Friends from Twitch and YouTube wish him luck
To confirm his announcement from the stream, Ludwig confirmed the news on his Twitter handle. After the last game of Valorant on his stream that ended in a draw, his teammates wished him well for his break. Streamers like Jacksepticeye, Disguised Toast, Sykkuno and Fuslie asked him to take care of himself. Before he left, he also thanked his fans for continuously watching him for the past 3 years and assured everyone that he will be back soon.
Take care of yourself bud! o7

— Jacksepticeye (@Jack_Septic_Eye) March 1, 2021
ADVERTISEMENT
Article continues below this ad
Popular Twitch streamer and friend, Pokimane also wished him well and asked Ludwig to take care of himself and enjoy. It will be weird to not see Ludwig stream for a few days after streaming continuously for the past 3 years. While it's not a long break, 10 days might seem a lot to his legions of fans. However, he did reveal that he will return, so it won't be long before he streams again.
ADVERTISEMENT
Article continues below this ad
READ MORE- Fortnite: How to Visit Different Snowmando Outposts