Ludwig Calls Amouranth Out for Being the 'Smartest' Streamer
Published 05/18/2021, 7:57 AM EDT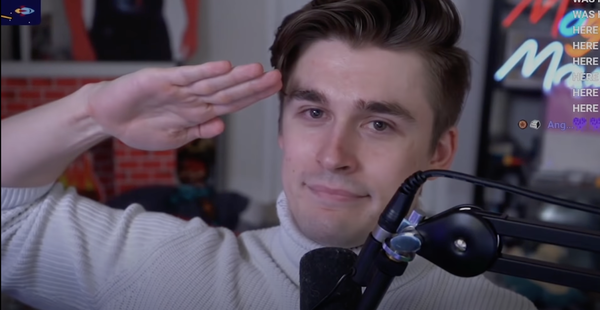 ---
---
The latest hot-tub meta on Twitch had garnered a lot of criticism from streamers and the audience alike. However, in the words of Valkyrae, "it works for a reason," and thus, it is still going strong. Clearly, these streams are poaching viewers from top streamers like Ludwig Ahgren and xQc, who are not happy.
ADVERTISEMENT
Article continues below this ad
As much hate as Ludwig has for such streamers, he doesn't underestimate his competition. The 'King of Twitch' was recently looking around Amouranth's stream to figure out why or how she manages to rake in thousands of viewers. After spending a few moments on the stream of the 'hot-tub queen', he instantly figured out why she is so popular.
Ludwig is upset with Amouranth for wiping her floatie sexually
ADVERTISEMENT
Article continues below this ad
The moment Ludwig joined Amouranth's stream, she was wiping off the name of her subscribers from her 'Pickle Rick' floatie. However, the way she was wiping off the names seemed to have upset Lud. Amour took one small piece of cloth and slowly wiped off the names, when, according to Ahgren, she could have done it quicker using so many other ways.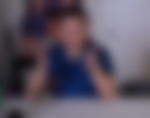 What tilted Ludwig further was when he realized all of this was a ploy to garner more attention, when in fact, Amouranth has another identical floatie. After he pointed out how slowly she was wiping off the names, Amour just laughed and went out of the frame to switch the floaties.
"This is why Amouranth is the smartest streamer of all time. She has a second f***ing pickle rick, she has two floaties! She wipes off the floaty slowly and stupidly on stream just to appear more sexual, she doesn't need to do any of it. She's Martha Stewarting us, she has the final product ready."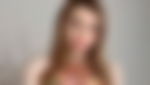 ADVERTISEMENT
Article continues below this ad
Is Amouranth baiting views?
Ludwig felt that the whole reason Amouranth chooses to act this way on her stream is to bait views. At this point in time, almost every person actively watching or streaming on Twitch knows that the whole MO of hot-tub streamers is to bait views on their live streams.
ADVERTISEMENT
Article continues below this ad
Hot-tub streamers go to various lengths to do this, and in many cases, end up crossing a line. While the discussion around the idea of hot-tub streams as a whole being against Twitch policy is for another day, there are some things that definitely violate these policies. However, streamers like Amouranth have figured out the secret to staying safe while doing hot-tub streams.
ALSO READ: From Ninja and xQc to Pokimane and Valkyrae, These Are the Highest Earning Streamers in the World in 2021
Trending Stories