Ludwig Defends Girlfriend QTCinderella After She Cheated in Mizkif's Schooled!
Published 05/15/2021, 7:45 AM EDT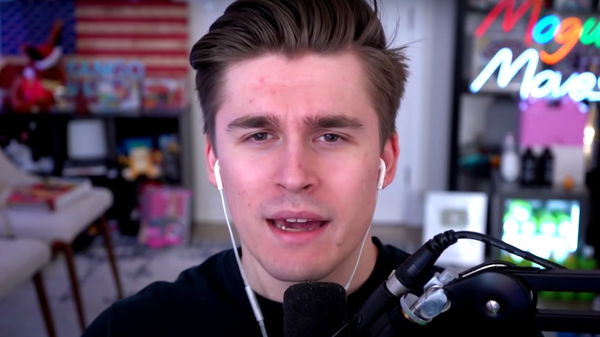 ---
---
Ludwig has become one of the most popular streamers on Twitch, owing to his massively successful Subathon. He now has over 2.7 million followers on the platform and boasts the record of the highest all-time high active subs.
ADVERTISEMENT
Article continues below this ad
However, gaining such a large number of fans in a brief span comes with its own disadvantages. These include unnecessary criticism from haters and trolls, and the constant struggle to strike a balance between personal and social life.
Ludwig is no exception, as he is currently facing backlash for defending his girlfriend QTCinderella.
ADVERTISEMENT
Article continues below this ad
Twitch community calls Ludwig out for taking QTCinderella's side
It all started when Ludwig's girlfriend, and prominent Twitch streamer, QTCinderella, took part in Mizkif's quiz show named Schooled!. Naturally, the event does not allow the participants to cheat and use any external sources to give answers.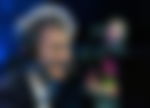 During the show, QTCinderella looked at her Twitch chat and answered some questions based on their response.
Here's a Reddit post that contains the VOD for the entire episode where QT cheated:
Many believe that this act was equivalent to googling answers, and the streamer should face strict consequences for it.
On the flip side, fans of QTCinderella and Ludwig have talked about how common it is for streamers to look at their chat. So much so that they even do it subconsciously at times.
While reacting to the aforementioned Reddit post, Ludwig clarified QT did not cheat 'blatantly'. He feels that the people who've been criticizing him and his girlfriend are just over-enthusiastic fans of Mizkif.
"All I can say is, this person is clearly a Mizkif fan. Chompycatz! I don't think I'll ever go on Schooled! because the only thing to gain from it is to have a hundred way too invested Mizkif fans accusing me of cheating on a game show that doesn't f******g matter in the grand scheme of things," said Ludwig.
Here's another Reddit post on r/LivestreamFail that covered Ludwig's response to the allegations put on his girlfriend:
Was the drama around QTCinderella even necessary?
ADVERTISEMENT
Article continues below this ad
While fans of Mizkif, QTCinderella, and Ludwig have been arguing with each other heavily over the cheating allegations, all the creators have responded to the matter differently. Even Mizkif seems to have no glaring issues with what happened and understands QT's perspective.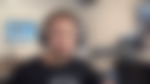 Moreover, Mizkif has claimed that the people who've cheated on his show have already confessed and apologized to him. This includes QTCinderella, who closed her chat as soon as possible and admitted to Mizkif.
ADVERTISEMENT
Article continues below this ad
All in all, it is safe to assume that Ludwig and his girlfriend won't get canceled for a game show.
Trending Stories