Ludwig Explains How Living in California Means He Will Get to Keep Only a Fraction of Subathon Earnings
Published 03/25/2021, 7:02 AM EDT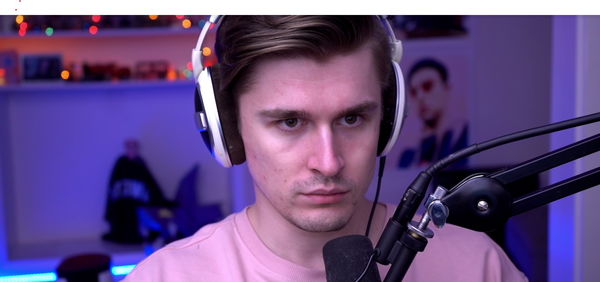 ---
---
The Ludwig Ahgren Twitch subathon has completed almost 11 days of streaming. The subathon has pushed the American streamer into superstardom, as he is currently the most subscribed streamer on Twitch with over 113,000 of them.
ADVERTISEMENT
Article continues below this ad
With the amount of fame and success he is receiving, people expect him to earn a ton of money from these streams. But Ahgren recently showcased the amount of money he has earned from the subathon so far, and it is nowhere near people's expectations.
Ludwig brings out the earnings sheet
ADVERTISEMENT
Article continues below this ad
Ahgren showcased a Google Sheet that detailed the finances of his earnings from the 10 days of streaming he has completed as part of the subathon. The 25-year-old showed that the total subscription amount will almost add up to upwards of $470,000, which is a boatload of money earned in under 10 days. But as he streams for a platform like Twitch, he doesn't get to keep all of the money.
Streaming platforms such as Twitch and Facebook Gaming take a huge share from their streamer's subscriptions. Hence, Twitch has a significant stake in Ludwqig's earnings. He revealed that Twitch will take up almost $170,000 from his subscription income, which brings his earnings down to somewhere around $305,000.
Then comes the disadvantage of living in a state like California. Streamers from the Golden State have to pay taxes and bear the high living costs of residing in a city like Los Angeles or San Francisco. Reasons like these force streamers and content creators to move to other states like Texas where there is no State Income Tax and has a relatively low living cost.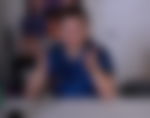 He has only earned around $10-15,000 from his subathon so far
ADVERTISEMENT
Article continues below this ad
For Ludwig, living in California means a massive amount of money being deducted from his earnings. He estimated this to be almost $153,000 which brings his earnings down to $150,000. Along with that, he is also paying his channel mods handsomely, which cuts the income down to $83,000.
Finally, he is also donating one dollar for every subscription he receives on the channel to charity, which would mean that his earnings are now at a measly $3,000. Now, according to him, this was a very rough estimate, and he still doesn't understand the finances properly.
But the best-case scenario still brings his total income to only around $15,000 which sounds very low for the kind of streaming session he has dedicated himself to with the subathon.
ADVERTISEMENT
Article continues below this ad
Although he has endorsements and other earnings, his most successful venture, which is the subathon, doesn't translate on the economic side of things. But with fans stills subscribing to his channel in an effort to increase his stream timer, he might be able to bump those earnings up a bit.
Trending Stories