Ludwig Gets Roasted By QTCinderella, ConnorEatsPants, and jschlatt On Three-Year Streaming Anniversary
Published 05/16/2021, 6:04 AM EDT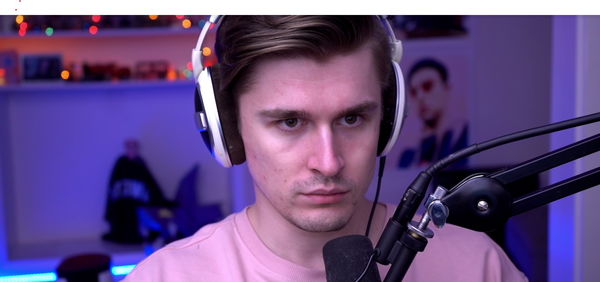 ---
---
Ludwig Anders Ahgren became one of the most popular streamers on Twitch after his successful Subathon. He streamed continuously for 30 days and ended up breaking the record for the highest all-time high subs.
ADVERTISEMENT
Article continues below this ad
Even though the streamer built a large fan-base in a short period of time, his journey as a creator began a long time ago. He recently completed three years as a streamer, and celebrated it in the most bizarre way possible, thanks to QTCinderella, ConnorEatsPants, and jschlatt.
QTCinderella tricked Ludwig into doing a fake sponsor stream
ADVERTISEMENT
Article continues below this ad
Ludwig regularly does sponsorship streams for brands like Slim Jim. QTCinderella and Ludwig's friends know this very well, as they told him to do another sponsorship stream for Slim Jim recently. Without any suspicion, Ahgren put up a Slim Jim logo in the background and started the stream.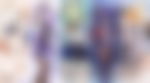 To Ludwig's surprise, QT, ConnorEatsPants, and jschlatt interrupted him mid-stream for an announcement. This was regarding a roast event on the occasion of his three-year streaming anniversary.
"All of your friends are here, because you know, it's your three-year stream anniversary, and we're going to roast the s**t out of you," said QT.
Soon after this announcement, QTCinderella, jschlatt, and ConnorEatPants granted Ludwig 45 minutes to prepare his jokes. The roast took place in his living room, and prominent Twitch creators like Mizkif also took part in it.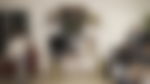 Naturally, Ludwig took some time to digest the sudden change in his plans. Not only he was doing a fake sponsor stream for the past few hours, but he was also about to get roasted in just 45 minutes.
A post on r/LivestreamFail showed Ludwig's reaction to the announcement of his roast.
QTCinderella roasts her boyfriend for pretending in front of OfflineTV members
As expected, Ludwig's roast was a delight to watch. Every creator tried their best to make fun of him and succeeded.
However, the biggest highlight of the show was QTCinderella's roast of Ludwig. During her bit, she talked about how he pretends to be a different person with OfflineTV members.
'"I honestly think, though, I mean I've known Lud for a long time. The reason he's grown is because he's always stayed true to himself. He never changes anything, unless he's streaming with OfflineTV."
Considering the bromance between Ludwig and Sykkuno, this was certainly a great joke.
ADVERTISEMENT
Article continues below this ad
Ludwin, in a recent video, covered QTCinderella's roasting her boyfriend.
All in all, every participant, as well as Ludwig, had a blast in the roast, and fans around the world look forward to witnessing more such surprise events in the future.
ADVERTISEMENT
Article continues below this ad