Ludwig Officially Becomes the Most Subbed Twitch Streamer Following the Crazy Subathon
Published 03/21/2021, 2:53 PM EDT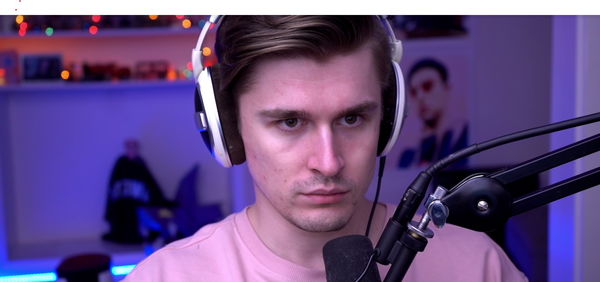 ---
---
No one could have realized that a 2 PM Twitch stream that started on a Sunday would become a global phenomenon. But that's what Ludwig Ahgren has pulled off. His subathon, which initially began as a stream with a slight twist, hasn't stopped since it started about a week ago. This has shot him to the top of Twitch as he is officially the most subscribed streamer on the platform!
ADVERTISEMENT
Article continues below this ad
Ludwig is officially the #1 most subscribed to Twitch streamer because the internet doesn't want to let him stop streaming LOL love this community

— Jake Lucky (@JakeSucky) March 21, 2021
ADVERTISEMENT
Article continues below this ad
Ludwig is the most subscribed Twitch streamer
Ludwig's widely successful subathon has pushed the American streamer to the top of the Twitch charts. The 25-year-old currently has over 93,000 subscribers which firmly puts him at the top, ahead of the likes of Twitch stalwarts such as Tfue, Shroud, and even Ninja. Also, he has almost 2 million followers on his account, making him one of the most popular streamers on the platform.
Ludwig has been doing his best with fun activities during his stream. He has showcased his daily routine that viewers couldn't see before, such as his workouts, cooking with friends, and even a shower session. He also streams himself sleeping on his racecar bed while his mods play videos requested by his viewers.

The subathon experience
ADVERTISEMENT
Article continues below this ad
A subathon is a challenge-based stream where streamers do certain activities after reaching a certain subscriber mark. These activities include the streamer doing funny dances, playing certain video games, and many more.
But Ludwig added a slight twist to his stream where every subscription or a $5 donation adds 10 seconds to the stream timer. This timer denotes the time he has to stream, and it looks like it won't end soon. The timer currently shows over 55 hours of the stream still left to record, and it will probably continue to increase.
His situation has also worsened after a glitch caused the timer to add 15 seconds for every subscription. He might be in for some trouble after he revealed that he has a trip planned with his girlfriend soon, so the stream might continue there as well. It remains to be seen if Ludwig ever changes the time added for every subscription or this might never end.
ADVERTISEMENT
Article continues below this ad
The perseverance from Ahgren has propelled him to the top, but no one knows how long he can keep this up.
Trending Stories