Ludwig Reacts to MoistCr1TiKaL Talking About His Week-Long Subathon
Published 03/22/2021, 11:14 AM EDT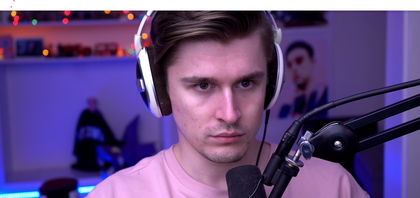 ---
---
Ludwig Ahgren has officially crossed the one-week mark of his daunting subathon. His slightly tweaked Twitch subathon has propelled him to the top of the streaming world. The 25-year-old gained fame as the most subscribed streamer on the platform on Sunday, and it looks like the stream won't stop anytime soon.
ADVERTISEMENT
Article continues below this ad
His friend and fellow content creator, Charlie "MoistCr1TiKaL" White Jr, shared some funny views on Ahgren being taken hostage by his fans.
ADVERTISEMENT
Article continues below this ad
Ludwig reacts to MoistCr1TiKaL's video
Ludwig reacted to MoistCr1TikaL's video just after he had woken up. Lying on his infamous racecar bed, he listened to his dear friend hilariously rant about the situation he was in.
The video was a hilarious reaction from Charlie, who spoke about Ludwig's fans taking him hostage on his own stream with subscriptions. He even brought up an image of Ahgren to show how happy he was before the subathon had started. Along with that, he also told him how much his friends and family miss him.
"This dazzling young man is named Ludwig, he is a dear friend of mine whom I miss greatly and I think I speak for his family and his friends when I say that it's not the same without you Lud."
Charlie talked about how Ludwig's fans have hilariously forced him to provide content continuously even while he is sleeping. Although he is happy that he is gaining a massive following with this subathon, he is also happy about him having to suffer its consequences. Ahgren even shed a fake tear in his reaction to this situation.
"Ludwig suffers from a condition known as success and he is suffering greatly. Ludwig has to sleep on stream, shower on stream, all of this documented in front of 40 to 70 thousand people, 24 hours, 7 days a week."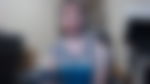 Charlie doesn't feel bad about him
In the video, Charlie even admitted that he doesn't feel bad about Ahgren's situation because of all the success he is getting, which led to a chuckle from Ludwig. He was also happy about Ahgren finally getting the recognition he deserved and called him a nice guy.
"Charlie, do you feel bad for Ludwig? F*** no."
ADVERTISEMENT
Article continues below this ad
But the best part of the video came near the end when Charlie showcased Ludwig's situation to everyone by showing a clip of Ahgren waking up in the morning, startled. Charlie then went on a rant that the person in the clip was not his dear friend Ludwig.
"I don't even recognize the man in the video there. That's not Ludwig, that's a man in a Ludwig skinsuit."
Although the video is a hilarious reaction to Ahgren's subathon, viewers felt bad about Ludwig's situation that is forcing him to extend his stream. Although he's getting the much-deserved success, he's also losing privacy to millions on the internet. With the timer still ticking on, it remains to be seen how long he will keep extending the stream.
ADVERTISEMENT
Article continues below this ad