Ludwig Tears Up as He Finally Ends His 31-Day Long Subathon
Published 04/14/2021, 9:29 AM EDT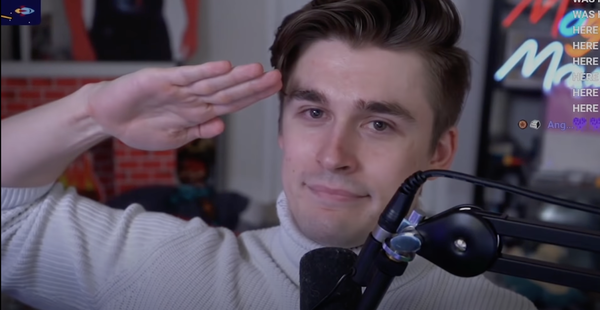 ---
---
Memes were shared, records were broken, but most importantly, memories were made. As Ludwig Ahgren's 31-day long subathon came to an end, the streamer was speechless. He had a lot to say as his subathon ran strong; sharing anecdotes, making jokes, reacting to videos. However, when the big moment finally arrived, all he had were a few tears and a salute.
ADVERTISEMENT
Article continues below this ad
"I got nothing left to say, but thank you!"
People from all over the internet reacted to Ludwig claiming the throne as he became the King of Twitch. The streamer broke Ninja's record of most live subscribers on the streaming platform. For his massive achievement, friends, family, and fans congratulated the streamer. However, it was Ludwig's own reaction to his stream ending that stole the heart of over 200,000 people watching.
ADVERTISEMENT
Article continues below this ad
Dressed up neatly in a white high-neck, clean-shaven, Ludwig was ready to put on a performance one last time. The man entertained millions over the course of 31 days. Naturally, fans expected him to go out with a bang. Shockingly, Ahgren just stared at the screen for the last two minutes of his stream, trying to hold back his tears.
Over two hundred thousand fans witnessed Ludwig end his subathon
"I was here," the words that echoed in Ludwig's Twitch chat and flooded his Twitter as his fans marked their attendance as the record-breaking stream ended. Ludwig broke multiple records during his subathon. Not only does he hold the record for being the most subscribed streamer of all time, but he also has the record for the longest-running live stream.
All of this was only possible because of his fans, who combined all their efforts to ensure Ludwig becomes the new King of Twitch. Naturally, Ahgren had a wholesome message for all those who made it possible.
ADVERTISEMENT
Article continues below this ad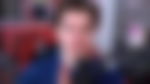 "Don't get it f***ed up! I'm not your friend. No para-social relationships. I can't know any of you, 200 thousand people on my stream right now. But somehow, you guys, as a collective…*tears up*… made me really happy."
Not being able to watch Ludwig sleep in his race car bed, which he smashed in celebration, is definitely going to leave a massive hole in Twitch. Whether someone will be able to fill that hole is extremely uncertain as of now. However, what is certain is that Ludwig is not the only one who shed tears last night.
ADVERTISEMENT
Article continues below this ad
ALSO READ: From Ninja and xQc to Pokimane and Valkyrae, These Are the Highest Earning Streamers in the World in 2021
Trending Stories