Ludwig Tries a Sykkuno Impression and Nails It With the Help of RP
Published 04/17/2021, 1:45 PM EDT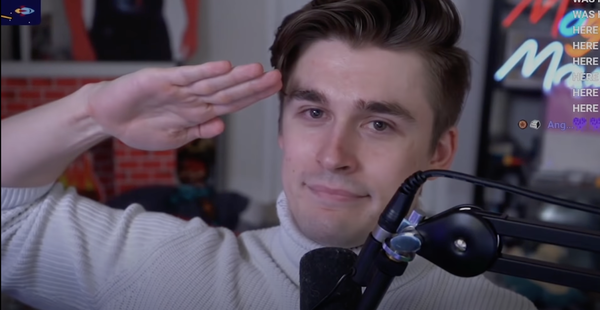 ---
---
Becoming the biggest streamer hasn't changed Ludwig Ahgren even a tiny bit. Following the end of his subathon, the new King of Twitch has returned to his normal stream. After 31 days of entertaining his fans by sleeping, playing videos, and sharing stories, it's time for Ahgren to go back to his usual antics.
ADVERTISEMENT
Article continues below this ad
In one of his recent streams, fans asked Ludwig to try to mimic Sykkuno, and the result was fantastic. After his record-breaking subathon and all the exhaustion, the Twitch streamer thought he could no longer do a Sykkuno impression. Luckily, he had a trick up his sleeve that he instantly pulled out and nailed the impression.
Ludwig pulls out a picture of Sykkuno to help his impression
ADVERTISEMENT
Article continues below this ad
Ahgren realized he needed to get in character if he could give his best Sykkuno impression. To make that happen, he came up with the perfect idea; Ludwig needed to RP.
"I need to get in character, and to do that, I really need to RP. So I'll do this, this, this, this, this."
Ludwig's perfect idea was to pull out a picture of Sykkuno and hide his own facecam. This way, the Twitch streamer could do the perfect RP. With Sykkuno's face, Ludwig acted like it was truly his friend talking on his stream.
There are a few things essential for the most accurate Sykkuno impression, and Ahgren checked all the boxes. He had the perfect mix of cute, awkward, soft-spoken, and shy to help him deliver an uncanny impression of Twitch's heartthrob.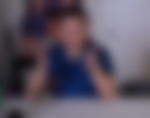 Fans can't get over how accurate Ludwig's impression of Sykkuno was
The comments on the YouTube video of the clip in questions went wild over how crazy the whole imitation was. One user speculated that it must have been Sykkuno all along doing a really accurate Ludwig impression instead.
ADVERTISEMENT
Article continues below this ad
Another user talked about how Sykkuno lost a lot of his awkwardness since he started using facecam, and even if Ahgren nailed his current voice, no one could even come close to his old anime voice.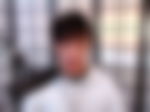 The wholesome clip is a must-watch for all the Sykkuno and Ludwig fans. The cuteness overload is hard to miss as the King of Twitch celebrates his records by imitating Sykkuno having a sandwich before his stream.
ADVERTISEMENT
Article continues below this ad
ALSO READ: From Ninja and xQc to Pokimane and Valkyrae, These Are the Highest Earning Streamers in the World in 2021
Trending Stories