Luka Doncic Contract Details: How Much Do the Dallas Mavericks Pay Him?
Published 12/15/2020, 6:00 AM EST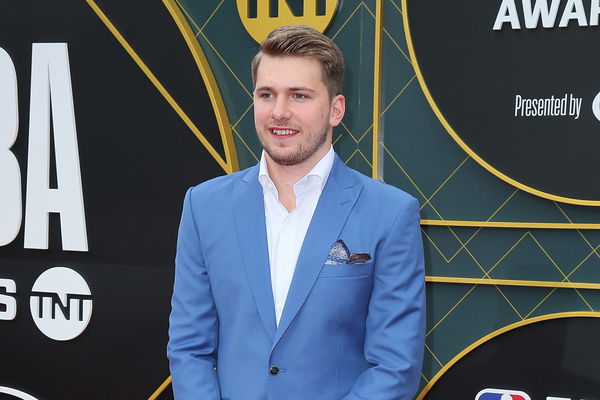 ---
---
Whenever there is a conversation happening around who comes after LeBron, Luka Doncic is a name that crops up often. He has established himself in the elite category pretty early in his career. The naysayers compare him to the initial success that Magic Johnson tasted and try to underestimate this rising sensation.
ADVERTISEMENT
Article continues below this ad
However, no one can deny that he is the face of the Dallas Mavericks and only the second most sought after Mavs player after Dirk Nowitzki. All this has certainly added to his fortune and the star's overall valuation. 
Luka Doncic: Net worth and possessions
ADVERTISEMENT
Article continues below this ad
The 21-year-old Slovenian has already accumulated a fortune for himself at such a young age, and he still has 15 years' worth of an illustrious career ahead of him. The 2019 Rookie of the Year recently purchased a 5225 sq ft mansion worth $2.7 million. The house is located at Preston Hollow, Dallas. This further instils a belief in his fans that the man is here to stay with the Mavs for many more years to come. 
As far as his net worth is concerned, the NBA All-star has $8 million to his name as of now. This further means he invested one-third of his net worth into his brand new luxury habitat. His net worth saw an incredible increment of 60% from 2018-19 to 2019-20. If there was no pandemic, he could have gotten more commercials to do. It is only a matter of just a couple of months before these figures start touching double-digits into the new season, when Doncic is most likely to again perform at the All-star level.
The Mavericks star's career earnings and endorsements
The 2018 overall third draft pick is all set to make $8 million in 2020-21. Overall, this will take his career earnings in the first three years close to $22 million. Given he stays with the Mavs till 2023, his precise earnings would then reach $45,336,342. 
ADVERTISEMENT
Article continues below this ad
Luka even agreed to a shoe deal with the Jordan Brand in 2019. He has signed a 5-year deal with Nike's Air Jordan line and this will add a huge chunk to his overall amassed wealth. Pelicans' star Zion Williamson is making $75 million with a similar deal.
Many still believe that Luka is underpaid for the kind of performance he is generating, and chances are strong that Mavs will have to offer him way bigger of an extension amount if they want other franchises to stay away from hunting him.
But given that the Mavs have their ownership in the brilliant business acumen of Mark Cuban, chances are close to none that Luka will drift away.
ADVERTISEMENT
Article continues below this ad
For Luka, it's going to rain money if he continues to play the way he did in the playoffs 2020.