Lukaku v Morata- The big debate
Published 07/22/2017, 5:05 PM EDT

Both Chelsea and Manchester United entered the summer transfer window in desperate need of a striker. Romelu Lukaku and Alvaro Morata were the prime candidates for both the clubs. It was Manchester United who made the first move by signing Lukaku from Everton and then Chelsea followed up by acquiring the signature of Morata from the European Champions Real Madrid. The ironic thing about the two deals was that about a month ago it seemed certain that two players were heading opposite ways.
ADVERTISEMENT
Article continues below this ad
The common interest between the two clubs, the high price tags, signing for two heated title rivals and both being of the same age has naturally lead to massive comparisons between the two. It goes without saying that this head to head battle is going to be one of the most watched aspects of this season's premier league.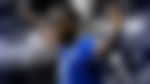 While both are highly rated the qualities they offer a team are slightly different. Lukaku is a striker whose main attributes are his power and pace. The Belgian is accomplished at his using  his physicality to dominate and go past defenders. Whereas Morata is a player who is technically very proficient. The Castilla graduate is adept at linking and holding up play and being an important outlet in a team's build up play.
ADVERTISEMENT
Article continues below this ad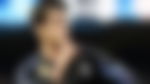 Despite being of the same age, the challenges that both faces are contrasting. Lukaku has proved himself in the English game and has shown he is a player who can score week in and out. What he needs to exhibit is he can do it for a big team and do it critical moments that help his side win the big trophies.
Meanwhile, Morata is someone who has succeeded in big European matches and has a taste of lifting major trophies. The test for him is to showcase that he can do it over the course of an entire season being the first choice option for the team.
Have both clubs got improvements to what they had? The answer to that question in simple terms would be in the negative. Calling Either Lukaku or Morata at the moment an upgrade to Zlatan Ibramovic or Diego Costa would be unfair. Though both teams can boost themselves, having bought strikers that could iron out deficiencies in the side.
ADVERTISEMENT
Article continues below this ad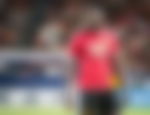 Last year Manchester United created a tremendous number of chances but their abysmal finishing cost them big time. Jose Mourinho would count on Lukaku, who had a shot conversation rate of more than 30% last season would help eradicate that issue.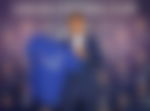 On the other hand, Chelsea is a side that heavily relies on creativity on their front three. A striker like Morata in the center would aid Chelsea to be a more innovative side in the final third and would also enable the wide forwards like Hazard and Pedro to be more productive.
ADVERTISEMENT
Article continues below this ad
The big price tag comes with big pressure. Both of these 24-year-olds would have to develop a thick skin as every move, every touch and every chance of them would be highly scrutinized. Both of them are at their point of their career where they want to prove themselves to be among the best in the world. These moves are their opportunity to do so. Handling the spotlight on them positively would the first step to succeeding. Fans of both clubs also need to  have  patience in ensuring that both of them get time to settle to a new environment and new league in the case of Morata.