Mackenzie McDonald Stuns Borna Coric at Australian Open 2021
Published 02/11/2021, 2:07 AM EST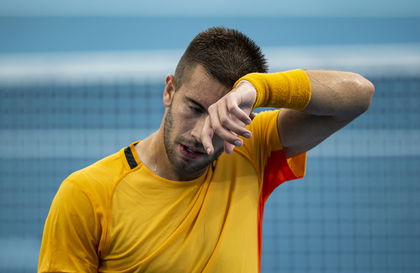 ---
---
22nd seed Borna Coric was ousted from the Australian Open 2021 by 192nd ranked Mackenzie McDonald in four sets. While the 25-year-old advanced to his first Australian Open third round, Coric's bad form at the Australian Open continued.
ADVERTISEMENT
Article continues below this ad
The scorecard read: 6-4, 6-2, 4-6, 6-4.
Tough first set for Borna Coric
ADVERTISEMENT
Article continues below this ad
The match was evenly poised as McDonald and Coric served very well in the opening set. Neither player was shying away from hitting strong winners, but Coric was the one looking a little bit shaky.
At 2-2, Coric's serve was broken as the Frenchman had a few miss-hits. After that, McDonald kept it simple and tried to close down the set. Coric didn't get a sniff at a break point as McDonald served out the opening set 6-4.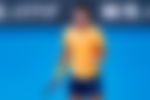 Second set: Mackenzie McDonald dominates
Break points were hard to come by for Coric in the second set as well; he was straight away broken in the first game. Like in the opening set, Coric's unforced errors outweighed his winners. McDonald, on the other hand, was strict in this regard and kept his errors at a minimum.
In no time, McDonald took a 4-0 lead in the set. Coric's first serve percentage dropped lower than 50 percent, thus allowing McDonald to have a stronghold in the match. Coric didn't get bageled and let McDonald serve out the set from 4-0. McDonald took another impressive set 6-2.
Borna Coric's good comeback in the third set
By the end of the second set, Coric had taken a medical timeout to treat his right shoulder. It looked like a minor niggle as Coric was back on the court and looked lively. There was a notable drop from McDonald, but the American didn't let his serve go.
Coric was running more and his opponent looked fatigued. At 3-2, Borna got a breakpoint but failed to convert it. Furthermore, McDonald looked set for a victory, as at 4-4 he had a break point but didn't convert it. Coric just held on and led the third set, 5-4. But when McDonald didn't take his chances, Coric did and converted a break point to take the third set 6-4.
ADVERTISEMENT
Article continues below this ad
Borna Coric out of Australian Open 2021
The fourth set started off with Borna Coric in full form. He was dominating the rallies and McDonald looked a little jaded. By 2-2, Coric had 12 winners. But a dip in concentration and a series of unforced errors gave McDonald the break, and he led 3-2.
ADVERTISEMENT
Article continues below this ad
From here McDonald looked comfortable. Coric's resistance was coming to an end and his Aussie Open journey ended, 6-4, 6-2, 4-6, 6-4.