Real Madrid vs Manchester City : Preview
Published 05/04/2016, 7:53 AM EDT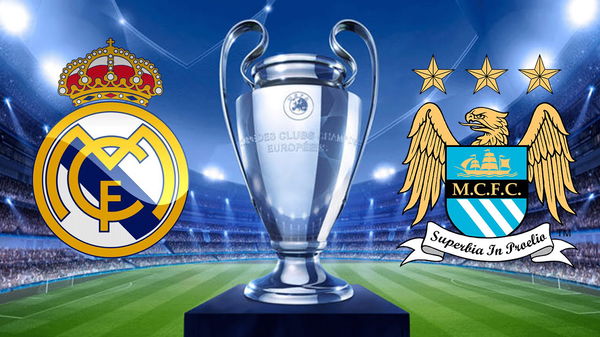 ---
---
Real Madrid take on Manchester City to decide who will face Atletico Madrid in Milan in the 2015-16 Champions League final. City were able to hold a Ronaldo-less Madrid in the first leg at the Etihad Stadium, as the teams battled out a goalless draw. But it's highly unlikely that the match will go into extra time as both the teams are expected to play more attacking football than they displayed in the first leg in England.
ADVERTISEMENT
Article continues below this ad
Manchester City have the advantage of not conceding an away goal to Madrid in the first leg. This might play a very significant role in the tie, because if they are to score in the second leg, Madrid will have to score one more than their English opponents to beat them and advance to the finals. City will be hihgly dependent on their star midfielder Kevin de Bruyne and the Argentine striker Sergio Aguero to score at the Bernabeu. And that's exactly what City manager Manuel Pellegrini is looking for.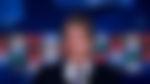 "I was surprised that Madrid sat so deep in the first leg," he told El Mundo Deportivo. "In the first half, especially, the team who wanted to get the ball higher and had more intent was ours. Perhaps at some point they were overwhelmed and maybe speculated, rightly, to play the first away match trying not to lose. Our team lacked a lot of creativity, lost the ball very quickly, but I think we had an attitude of trying to win the game."
ADVERTISEMENT
Article continues below this ad
"We will try to do exactly the same in Madrid. We will not go to the Bernabeu trying for a goalless draw. We will try to get high, press and score a goal because a draw will favour us if we score."
Both City and Madrid are missing some important players from their line-up for the match on Wednesday night. While David Silva is ruled out because of a hamstring injury, Yaya Toure isn't 90 minutes fit and is unlikely to start the game. And with no Samir Nasri in their Champions League squad to replace the injured Silva, the in-form 19-year-old forward Kelechi Iheanacho might be given a chance ahead of the 50m summer signing Raheem Sterling.
Real have problems of their own in their injury department, as French forward Karim Benzema is likely to miss the game. He might be replaced by Jese Rodriguez up front, but James Rodriguez also has a chance of making a cut in the team after his wonderful performance in 1-0 victory against Real Sociedad this weekend. But a bigger blow to the Spanish club's hopes of reaching a second Champions League final in three years is the absence of Brazilian midfielder Casemiro. The former Porto man has been exceptional this season for Madrid, and has played a vital role in Madrid's revival under new manager Zinedine Zidane, who has showed great faith in the youngster. His absence means that Madrid again are without a quality defensive midfielder, which will force Zidane to play Kroos in his unnatural position. Isco is likely to start in place of Casemiro, which can be a very risky move as the Spanish midfielder is a very attacking choice for Casemiro.
While Madrid have many things to worry about before the match, one thing which is highly motivating for them is that their superstar Cristiano Ronaldo is back from injury, Zidane confirmed on Tuesday.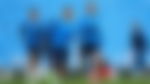 Madrid have been below par in the competition whenever the Portuguese winger has not played for them. Their win record with Ronaldo is 71 per cent, but without him it falls down to a mere 43 per cent. Moreover Ronaldo has scored or assisted 20 goals out of Madrid's 26 this season in the Champions League. And to top that, Madrid have an excellent home record against teams from England, losing just two out of 14 matches they have played in the competition.
ADVERTISEMENT
Article continues below this ad
Another statistic that favours Madrid is that they haven't conceded a single goal in five matches played at the Bernabeu in this season's competition, a feat which if they repeat on Wednesday, they make sure they can't be beaten. Only if the match ends up in another 0-0 draw can the Spanish giants be beaten without conceding, that too on penalties.
"Statistics are there to be broken and I also see Madrid playing more openly," Pellegrini was quick to counter-attack when asked about Madrid's fine home defensive record.
ADVERTISEMENT
Article continues below this ad
The match is very evenly balanced at the moment, as both the teams look to join Atletico Madrid in Milan in the final. Will it be Manchester City, who are on a dream run in the competition, making into their first quarter finals and semi finals in the same season? Or will history repeat itself, as Real Madrid and Atletico Madrid play a second final in space of three years?