Magic Johnson : 'I Hope Lakers Lose Every Game'
Published 12/11/2014, 2:34 AM EST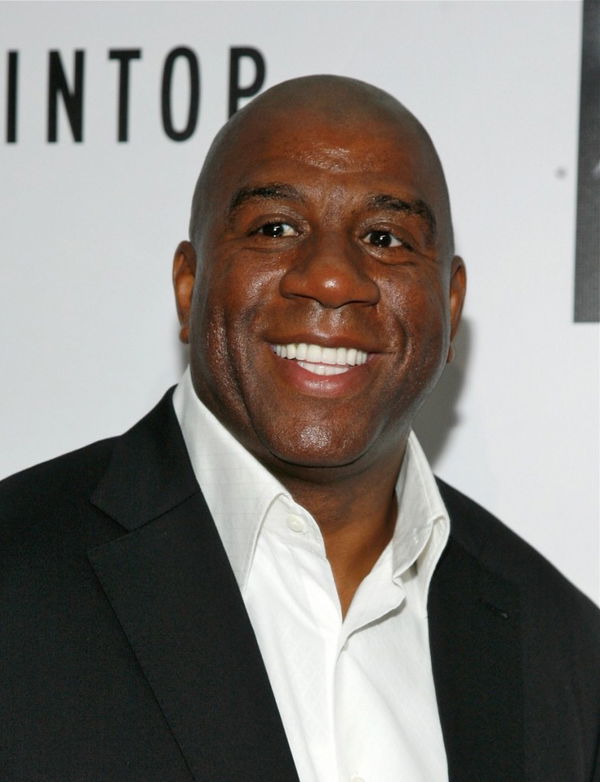 ---
---
"I hope the Lakers lose every game", Johnson said, according to Newsday, "Because if you're going to lose, lose. I'm serious". He wants his former team to lose enough games to contend for a high lottery pick in next year's NBA draft.
ADVERTISEMENT
Article continues below this ad
The Lakers entered Tuesday's game against the Kings with the second-worst record in the Western Conference and the fifth-worst in the NBA. After the game, Bryant kept Johnson's thoughts in perspective.
"He's used to being an owner. He's an owner of the Dodgers. He was an owner of the Lakers. That's speaking from an owner's perspective. I think the fans – or hopefully some of them – are probably smart enough to understand his perspective as an owner. I certainly am. Magic is one of the most competitive players of all time. He doesn't want to lose. From an owner's perspective, his opinion is to get top picks and to be able to use those as leverage to trade and get a competitive team and so on. From where I'm sitting, I just look at his point of view."
ADVERTISEMENT
Article continues below this ad
Lakers coach Byron Scott didn't agree with Johnson's stance.
"That really is easy to say, but when you're behind the scenes and you're in the trenches and you're coaching, that's not something that you want to do," Scott said prior to the game. "And I don't think our players look at it that way. We've got to go out here and try to win every game possible. If you lose games, it's one thing, but to go out and try to lose, that's a different story. I think that sends a message to those guys in there."
Los Angeles' poor start comes on the heels of last season's 27-55 record — the worst 82-game record in Lakers franchise history.The Lakers landed the seventh overall pick — used to select Julius Randle — in this year's draft, and Johnson is hoping for another high pick after this season.
Scott said he doesn't worry about external feedback of that nature, even if it comes from someone as popular as Johnson.
"It's more of a laughing matter to me than anything," Scott said. "I know Ervin and how competitive he is and I understand where he's coming from — 'Yeah, lose every game and hopefully you'll get the No. 1 pick. That doesn't guarantee that you're going to get the No. 1 pick. You go out here and try to win as much as you can to try to create that culture of winning again instead of having that loser's mentality. That's how I look at it."
ADVERTISEMENT
Article continues below this ad
The Lakers are expected to have substantial salary-cap space this upcoming offseason. Aging superstar Kobe Bryant, who will make $25 million next season, swingman Nick Young, Randle and second-year forward Ryan Kelly are the only Lakers who have guaranteed contracts beyond this season.
Johnson thinks that the Lakers could turn around their fortunes quickly with the right moves in the offseason — and another high lottery pick.
"The Lakers are in a good space, too, next summer if they can sign or trade for a talented guy," he said. "I'd rather be all the way bad than be in the middle." Scott added, "I just think Karma is a you-know-what and if you try to lose games, you're not going to get the first pick."
ADVERTISEMENT
Article continues below this ad