Major Destiny 2 Glitch Allows You to Have Up to 12 Players in Raid
Published 02/27/2021, 2:37 PM EST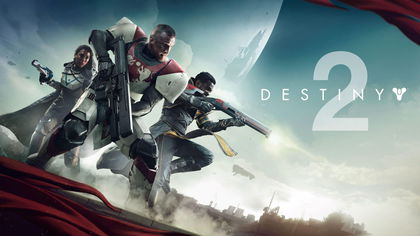 ---
---
Destiny is one of the best franchises from the house of Bungie. The outer-space adventure franchise incorporates RPG elements into the genre of open-world FPS. Destiny 2 recently got a new DLC expansion, known as Beyond Light. Overall, Bungie had found a majorly successful franchise in Destiny. However, even the fan community of Destiny 2 agrees that the title has had a persistent problem with issues and glitches.
ADVERTISEMENT
Article continues below this ad
Back in December last year, players found an entire roster of hilarious glitches in the game. One of the most notable among them was the Titan glitch. Aiming a fully charged blast from the Salvation's Grip at their feet created a pillar of ice on the player. Subsequently, if the player jumps and activates the ability 'Shiver Strike' at the peak of their jump, the glitch would let them fly through the air at a shocking speed.
ADVERTISEMENT
Article continues below this ad
A few months have passed, and players have uncovered yet another major glitch in the game.
Further reading: Valheim: Redditor Suggests a Ground-Breaking Mechanic That Could Change the Game
Recent Destiny 2 glitch allows players to gather insane Fireteams
ADVERTISEMENT
Article continues below this ad
Recently, a group of players found a glitch in the game that allows seven to 12 players in a Fireteam Raid. Along with this, the glitch also enabled the players to bring around four to nine players in fireteams in dungeons and Nightfalls.
Now, most players do not seem to mind this glitch to a huge extent. A major reason behind this is the fact that Destiny 2 majorly features Co-op aspects as opposed to PvP aspects. However, players need to keep in mind that their days of exploiting this glitch are nearing an end.
Recently, the Senior Community Manager of Bungie posted a tweet that goes to show that the devs are currently aware of the current glitch. This comes as no surprise, as there have been many streamers who have exploited this glitch on stream. In the post, he poses the question "Twelve what now", which is an obvious reference to the Raid fireteam glitch.
ADVERTISEMENT
Article continues below this ad
Well, if you want to exploit the glitch in the game, you better hurry, for there is no telling when Bungie will release a counter-measure!