These last 24 hours have been a roller-coaster ride for fans and players alike. The 2017 NBA Draft finally went down last night with Markelle Fultz getting selected by the Philadelphia 76ers No.1 overall.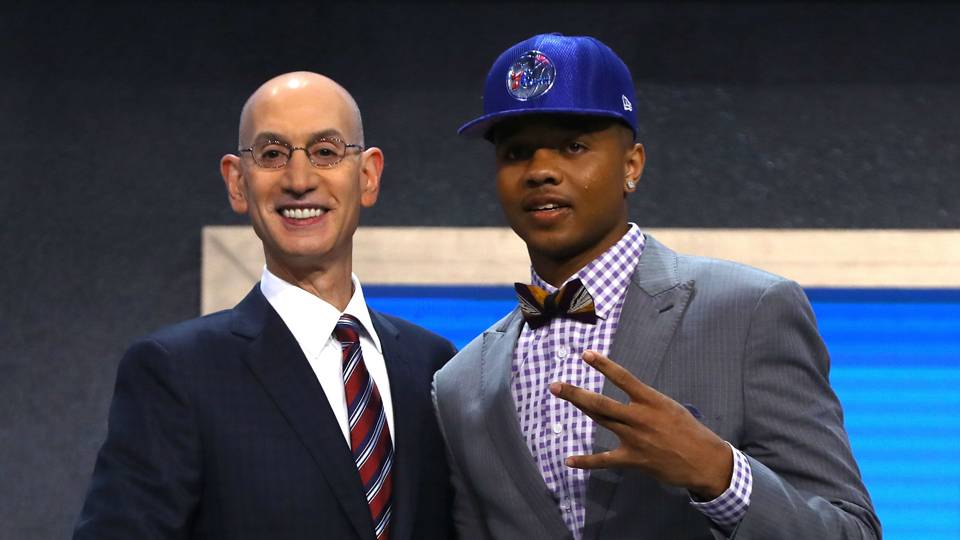 Teams such as Los Angeles Lakers and Boston Celtics clearly put the draft to the best of use picking up a range of 2nd round picks via trades. Oddly enough, Sacramento Kings turned the tables this year by trading their 10th overall pick Zach Collins to Portland for their 15th and 20th overall pick. Kings now have a roster full of young guns including Rookie of the Year candidate Buddy Hield, Willie Cauley-Stein and the newly inducted Justin Jackson(15th pick) and Harry Giles(20th pick).
The first round of the 2017 #NBADraft! pic.twitter.com/YXnkWNUxDI

— NBA (@NBA) June 23, 2017
Top Draft prospect and high-flyer Malik Monk was passed on by many teams until Charlotte finally selected him as the 11th overall pick. He'll be teaming up with Kemba Walker in the Hornets back-court with Dwight Howard playing Centre who the Hornets acquired along with Hawks' 31st pick for Miles Plumlee, Marco Belinelli and their 41st overall pick.
Jimmy Butler to Minnesota
Moments before the draft, the Chicago Bulls sent Jimmy Butler and their 16th pick to Minnesota in exchange for Zach Lavine, 2016 5th overall pick Kris Dunn and their 7th overall pick which turned out to be Lauri Markkanen. This blockbuster trade results in a scary Wolves Big-Three of Karl-Anthony Towns, Jimmy Butler and Andrew Wiggins. For the Bulls, this results in a lot of cap space which they'll use for luring big name free agents in July.
Trade Watch
LaMarcus Aldridge: Aldridge has expressed that he wants to leave San Antonio. Spurs will be looking to trade him for a potential top ten pick.
DeAndre Jordan: The Clippers Big Man is rumoured to be traded owing to a collapsing Clippers core of Chris Paul and Blake Griffin.
Kristaps Porzingis: This one simply doesn't makes any sense, even for Phil Jackson and the New York Knicks!
Piyush Vats
Die Hard Basketball fan from India. Loves everything sports! Peace.