It was a family day for the Williams at the Top Seed Open in Kentucky on Tuesday. Serena Williams stepped on to the court in her first match since the break and won in three sets. Her sister Venus Williams followed her into the next round soon after and the two sisters will face each other in the Round of 16.
While there are no fans in attendance for the event and a very small crowd around, the Williams were certainly not alone. Serena was accompanied by her daughter Alexis Olympia Ohanian Jr. and her husband Alexis Ohanian in the stands. Serena was involved in a nervy battle on the court but that did not stop her from also paying attention to her daughter.
Mom duties and multi-tasking for Serena Williams
The younger Williams sister multi-managed. She said that she did not look in the direction of Olympia at all initially but she was definitely listening.
"I didn't even look over there. "I think I heard her cough though, I know my baby's cough," Serena said in a post-match interview. "She was drinking, and she was eating grapes. And I'm then like, oh my gosh is she chewing? Make sure you chew," she added.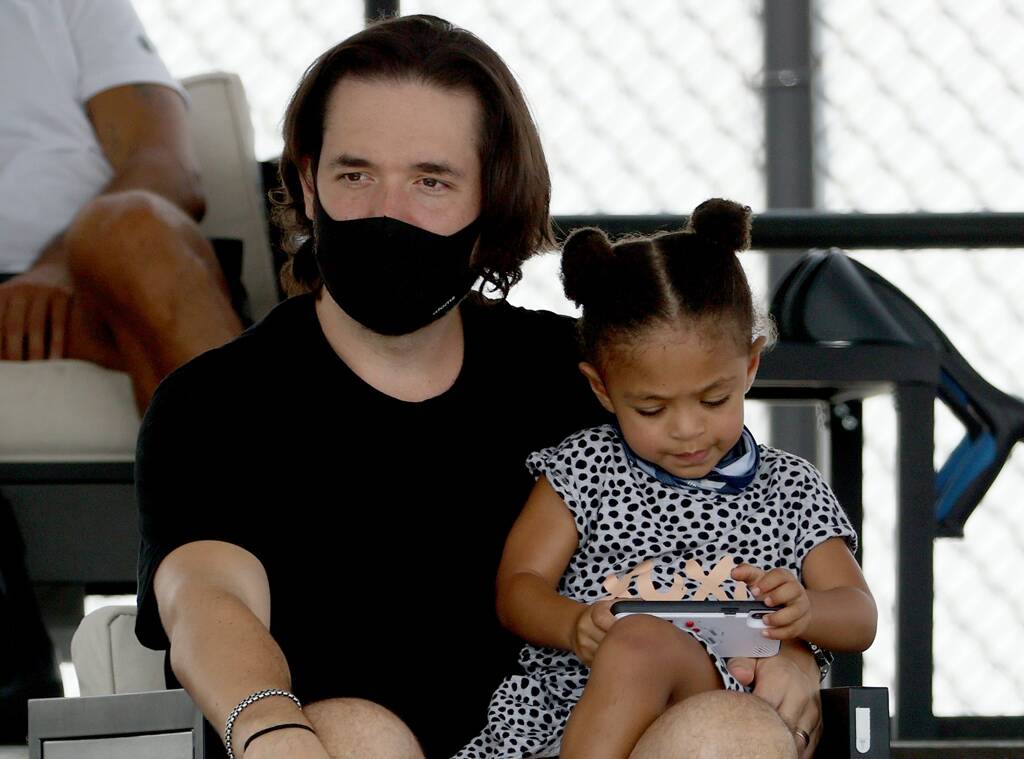 Sitting with her dad, Olympia was shuffling between playing on the mobile phone and clapping and cheering for her mom. But Serena could just not help herself from taking a glance towards her family.
"Then I'm thinking OK Serena stop looking over there. So I didn't look over there but I kind of flashed my husband a look like make sure she's chewing her grapes because she shouldn't be coughing while she's eating grape. That's the new mom in me and it's good," Serena added further.
31st meeting between the Williams sisters
Serena Wiliams won her match but was made to work hard for the victory. She dropped the first set and was down three break points deep in the second set. But she resisted and went to win comfortably thereafter.
The firepower, @serenawilliams 🔥🔥#TSOpen pic.twitter.com/s5uut78fNw

— wta (@WTA) August 11, 2020
https://platform.twitter.com/widgets.js
She will face Venus in the next round after the older sister beat Victoria Azarenka 6-3, 6-2 in her first match since March. The two sisters have faced each other 30 times so far with Serena leading 18-12.
Also read – "I Got My Wish": Venus Williams Eager to Face Sister Serena Williams at Top Seed Open