"Makes a Lot of Matches So Special": Former Grand Slam Champion Opposes Novak Djokovic Over Best-of-Three Debate
Published 12/02/2020, 10:16 AM EST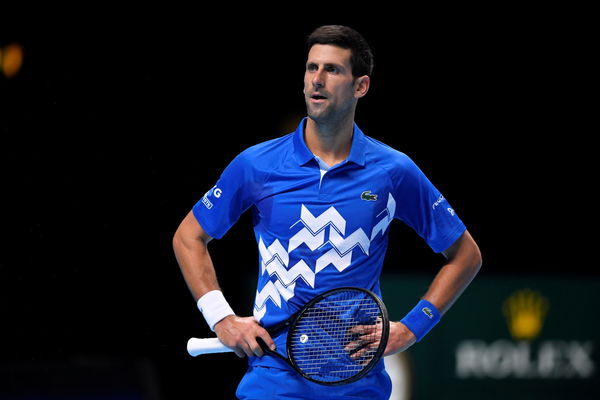 ---
---
World No.1 Novak Djokovic put forth his opinion on eliminating the best-of-five format that is followed for the ATP players in the Grand Slam. This opinion has divided the tennis field with World No.2 Rafael Nadal is firmly against it. Former Grand Slam champ Marion Bartoli also disagrees with Djokovic over the matter.
ADVERTISEMENT
Article continues below this ad
While speaking on the Tennis Majors, Bartoli admitted to being in favor of having the best-of-three matches in the first week of the Grand Slam and the best-of-five matches in the second week. But she still couldn't digest the complete elimination of five-setters.
"To go for the first week in the best of three because you just can shorten the timing on the court, get some more matches going on, and then by the end the tournament you get back to five sets."
ADVERTISEMENT
Article continues below this ad
"I don't think tennis is popular because it's an endurance sport."

Best-of-three?

Best-of-five?

What do you want to see the men play at Grand Slams? pic.twitter.com/Tpx5OtL1cQ

— Tennis Majors (@Tennis_Majors) December 2, 2020
Bartoli questioned why do some people want to change something that is special and historic. Male players have played five-setters at Grand Slams for ages, and it is a feature exclusive to Slams. Thus she and Rafa also make the same point about the historic value of five sets.
"But I just don't understand why tennis wants to evolve into something that is so special to a grand slam and makes a lot of matches so special to watch as well. I think there is a lot of different stuff in tennis that could be changed," Bartoli said.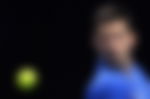 Novak Djokovic wants the elimination of five sets at Grand Slams
During the ATP Finals, Djokovic said that he is a strong believer in having best-of-three matches at the Grand Slams. Leading the argument against the change was Nadal who firmly said no to the alteration.
"I'm more of a proponent for two out of three matches everywhere. Even though the Grand Slams have a long tradition and history… I am not sure if there is a chance to change that. But yeah, I am a proponent for best of three matches," Djokovic said.
Some of the other prominent players who voiced in favor of best-of-three matches were Andy Murray and Daniil Medvedev. Murray said that the longevity of the matches is a downside for the younger audience.
ADVERTISEMENT
Article continues below this ad
Whereas Alexander Zverev reiterated Nadal's point and called for the history of tennis to be unchanged and voiced against three-setters at Grand Slams.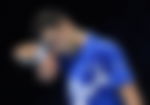 This best-of-three vs best-of-five debate has only begun. The pandemic has brought in extra fatigue and thus Djokovic might have had a thought of changing the Grand Slam format. Let's see how the debate shapes up when the players play in the congested 2021 season.
ADVERTISEMENT
Article continues below this ad