Malakai Black Details Painful Experience of Shattering His Testicles in WWE NXT
Published 08/16/2021, 2:23 PM EDT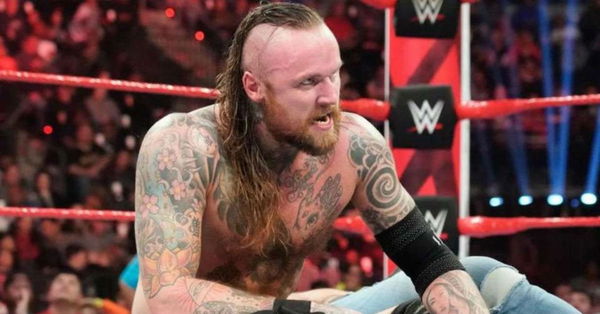 ---
---
Injuries in pro wrestling are inevitable. Some injuries could be minor and take a few days to heal up. Other injuries could be fatal and might even end up ending the wrestler's career. Aleister Black (now Malakai Black in AEW) had a similar experience during his feud with Tommaso Ciampa.
ADVERTISEMENT
Article continues below this ad
Talking to X-Pac on the "Pro Wrestling 4 Life" podcast, Black revealed he suffered the most horrendous injury known to man. He tore his right testicle into seven pieces.
Watch This Story – Vince McMahon to Brock Lesnar: WWE Superstars The Undertaker Played Mind Games With
ADVERTISEMENT
Article continues below this ad
Malakai Black was out for three months
"I shattered my right testicle in seven pieces in Las Vegas against Tommaso. Me and Tommaso are in this feud, and this is the reason I wasn't on TV for a few months. We were supposed to do an angle with me, Tommaso, and Johnny for the TakeOver match. It was already announced and a week later, we went on the road. Tommaso had just won the belt from me. We had this thing where, I jump on the top rope and he runs and crotches me."
"He came in with so much force that, as I came down, his head collides with my (groin). Because of that flinch, I couldn't catch myself from falling on the post. I hit the post full speed, and it shattered my testicle into seven pieces. I fell in the ring and I told the referee, 'Can you give me a second? Black continued, "I just got hit in the nuts.' At this point, I'm just thinking, 'I got hit in the nuts, it sucks, put me in a hold so I can work and recover." (H/t Fightful)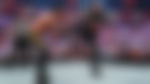 Even with the injury, Black wrestled the full 22 minutes, his entire comeback. He even cut a promo after the match, and just collapsed backstage. Black detailed the agony he was in back then when his groin was swollen and protruding through his trunks. He grabbed a towel, while Scotty 2 Hotty made known his dislike towards Malakai's promo.
Malakai's life-altering choice in the hospital
Black mentioned that he had to wait six or seven hours before he was finally being able to get into surgery. Apparently, the doctors said that they could do two things. They could either cut him open and take everything out and put something artificial in there and he'll be good in a week.
But Malakai's blood vessel was intact. So they could also repair it, but take three months to heal. Black was quick to choose the latter option. It hurts us to even think about the pain Black was in.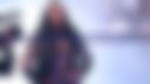 ADVERTISEMENT
Article continues below this ad
Keeping his WWE woes aside, the Malakai Black has done well for himself after his release. His appearance in WWE's legitimate rival, All Elite Wrestling, took the wrestling world by storm. The WWE fans feel that the company is shooting itself in the leg by releasing such talents.
Other prime examples of the same are Miro, Mark Henry, Paul Wight, Andrade, just to name a few. All these men have reached the sky and beyond after leaving WWE. Their potential was much higher than what they achieved in WWE and are showing it off on other brands.
Now there are talks about CM Punk and Daniel Bryan potentially joining forces with AEW. If the rumors are true, then it seriously is a significant change for the wrestling world. AEW could well take over WWE in terms of ratings and views. Maybe WWE letting go of so many fan favorite wrestlers wasn't a good idea. Could the release of 'The Fiend' Bray Wyatt be the last nail in the coffin of WWE?
ADVERTISEMENT
Article continues below this ad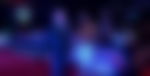 What are your thoughts? Comment down below and let us know!