Is Manchester City a Good Place To Grow Up In Football
Published 08/04/2016, 12:10 PM EDT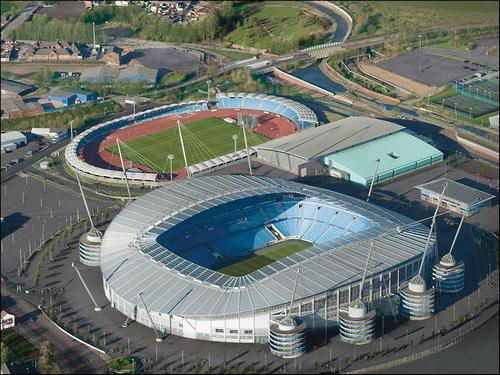 ---
---
Pep Guardiola is not the only new face at Man City this year. The middle east backed club has spent £100m already and have just added yet another player under the age of 21. Guardiola has always enjoyed working with youth and bringing them through a squad. With so many players on the Sheikh Mansour scrapheap though is it a god place to learn your trade?
ADVERTISEMENT
Article continues below this ad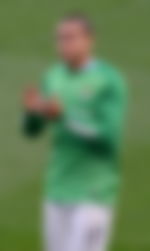 ADVERTISEMENT
Article continues below this ad
A combined £65.6m on Leroy Sane and Gabriel Jesus and Alexander Zichenko means they will have to make some room in the changing rooms for the 2017 season. There has not got a great history of turning top talent into fully fledged players. The proverbial scrapheap contains Jack Rodwell, Michael Johnson, Scott Sinclair and potentially Raheem Sterling. Rodwell was an English international who now languishes at Sunderland, and Sinclair was relegated at Aston Villa. Things don't look any better for Raheem Sterling who was criticised all last season, and during Euro 2016 where he was paticularly poor. He was much maligned for his move from Liverpool and was accused of following the money. His arrogance has lead to him coming back with his tail between his legs, after admitting that he did not expect it to be such a challenge as it has turned out to be at the Etihad.
ADVERTISEMENT
Article continues below this ad
What have these new young players seen at City that they think will be different this time round? Some blame the homegrown rule in the past, as the club had to fill a quota of English players, and therefore snapped up all the promising English talent. They were then pushed to the side and were effectively there to make up the numbers. Managers at City are under extreme pressure to succeed, so trying your luck with some young players, is walking an unnecessary tight rope with fans and owner's patience if it doesn't work. Many of the most unfortunate to miss out were English players which will have a direct impact on the national team of England who have had equal amounts of dissapointment. Betting tips experts already don't like toying with England.
The fundamental difference therefore between then and now is this new manager. Pep Guardiola will not feel the same imminent threat of the sack as his predecessors because City have fought hard to get him. This will give him the breathing space to do what he does best, which often involves younger players. If you look back at his time with Barcelona, Sergio Busquets, Pedro and Gerard Pique all grew under his tutelage and Bayern players Kingsley Coman and Joseph Kimmich also benefited greatly. They were prominent players at the Euros just at their tender age.
ADVERTISEMENT
Article continues below this ad
Guardiola has made one change in tactic already, bringing in only young foreign players, which could mean the chances for young English players at the Etihad is already over before it begun. City should be all set now to breed the best players in the world. They have money they can afford to lose, one of the worlds top coaches and facilities that are among the best in the world. Many youth players have shown up in and around City's pre-season games and I expect to see the likes of Iheanacho make an even bigger impact this campaign. All these factors make City an attractive place for a starlet, but for the English it is a site of failure and future hardship still.