Manchester United are now the conquerors of England. But who are their nearest rivals?-essentiallysports.com
Published 03/03/2017, 11:59 AM EST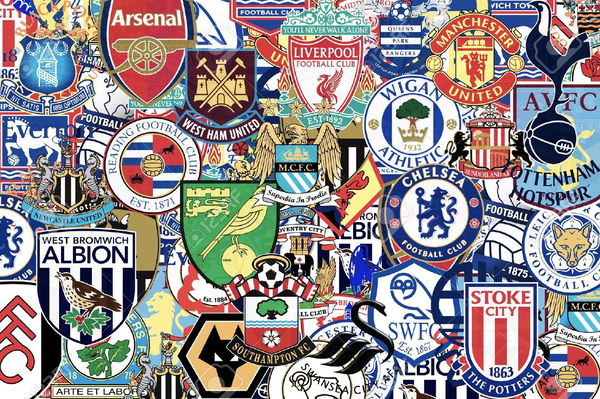 ---
---
It's been inevitable. Since the advent of the Premier League and the dawn of the Ferguson era at Old Trafford, it's been a matter of not if but when, the Red Devils surpass their eternal rivals, Liverpool, as the most successful English club. Finally, on the 26th of February, 2017, at the iconic Wembley stadium in London, as Jose Mourinho's side won the EFL Cup, they dethroned Liverpool, who have held the top spot for decades. With the Cup victory, Manchester United got their name on their 42nd major title, courtesy of a brace from talismanic forward, Zlatan Ibrahimovic. However, Manchester United are not the only club to have a studded trophy cabinet. Here's a look at the other successful clubs in the history of English football:
ADVERTISEMENT
Article continues below this ad
5. Tottenham Hotspur: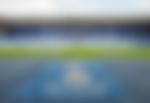 ADVERTISEMENT
Article continues below this ad
Spurs, as they are famously called, are a club which are somewhat similar to Liverpool. Though usually counted among the 2nd-tier teams in English top flight football in the Premier League era, Spurs were among the best clubs for most part of the 20th century. The number of major trophies that bear their name amount to 17, including 2 League Titles, 8 FA Cups, 4 League Cups, 3 UEFA Cups. Apart from being the first club to achieve a League and FA Cup double in the 1960-61 season, they are also the first British club to have won two different major European trophies, the European Cup Winners' Cup in 1963 and the inaugural UEFA Cup in 1972.
First Title: FA Cup(1900-01)
Last Title: English League Cup (2007-08)
4. Aston Villa:
Yes, you read that right. It's not the likes of Manchester City or Spurs or Everton, but Aston Villa who are amongst the best in England in terms of major honors. Though they are considered among the minnows in modern football, they were a force to be reckoned with back in the day. Their trophy cabinet boasts of 20 major titles, which include 7 League titles, 7 FA Cups, 5 League Cups and 1 European title(won in the 1981-82 season). They also won the UEFA Super cup once(in 1982).
First Title : FA Cup(1886-87)
Last Title : 2001 UEFA Intertoto Cup(2001)
3. Chelsea: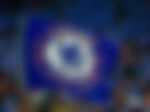 This might surprise many people because Chelsea is a club which is widely considered in the bracket of the likes of Manchester City and Paris Saint Germain i.e a club without major sporting history. But it isn't so. It's true that Chelsea have enjoyed their most successful period in the last decade and half, but their first encounter with a major trophy was way back in 1955, when the Blues won the League Championship, following which they won various cup competitions in the latter half of the 20th century. Chelsea have won a total of 21 major trophies, which includes 5 League Titles, 7 FA Cups, 5 League Cups, a UEFA Champions League, a UEFA Europa League and a UEFA Super cup. As of now, they are the only club from London to have won a Champions League and the only club in footballing history to have won all three major UEFA titles.
First Title: English First Division(1854-55)
Last Title: English Premier League (2014-15)
2. Arsenal: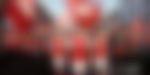 There was a time when Arsenal was one of the few clubs in the world who ruled football. They have been relegated just once in their history(1965) and boast of the longest streak in English first division by any club. As a matter of fact, between 1989 and 2005, which one among Arsenal and Manchester United would surpass Liverpool's tally of 41 trophies was a topic of hot debate. The Gunners have won 13 League Titles, 12 FA Cups, 2 League Cups and 2 UEFA Cups, amounting to 28 major trophies. The legendary Invincibles' side of 2003 is the only team to have won the Golden Premier League trophy(It's given to a team if it wins the league remaining unbeaten) in the history of English football. However, they have been a pale shadow of their former self in the last decade, winning just one FA Cup since 2005. They are also yet to register their name on the Champions League trophy.
First Title: FA Cup(1929-30)
Last Title: FA Cup(2014-15)
1. Liverpool: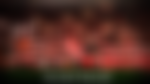 If there was one football club who reigned supreme both in England and Europe in the 20th century, the way the likes of Barcelona, Real Madrid and Bayern Munich do now, it was Liverpool. Any team could hardly rival them in the 1960s and 1970s, during which they won an astonishing 11 league titles and four European titles. Their trophy cabinets boast of 18 English League titles, 7 FA Cups, 8 League Cups, 5 European Titles and 3 UEFA Cups, in all an astounding 41 trophies. They are the English club with the most number of Champions League titles and their century-long record of 18 league titles was broken by Manchester United as recently as 2011. However, they are now a club who barely have anything to talk about except their history, as they are yet to win a title in the Premier League era and have won just a single League Cup in the last 12 years.
First Title: English First Division(1900-01)
ADVERTISEMENT
Article continues below this ad
Last Title: English League Cup(2011-12)
ADVERTISEMENT
Article continues below this ad