Manchester United only behind Real Madrid in revenue generated last season
Published 01/22/2015, 1:09 PM EST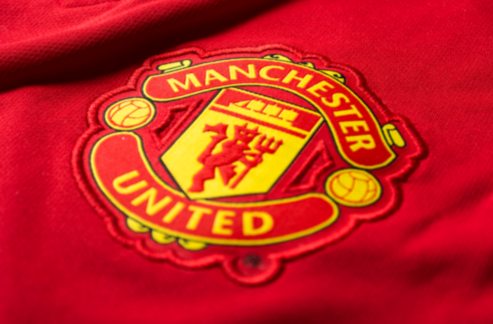 ---
---
After their lowest ever position in the league in two decades last season, the Red Devils have managed to claim their spot right in the upper ranks of the highest revenue generating clubs for the 2012-14 season, according to Football Money League, a list compiled by Deloitte.
ADVERTISEMENT
Article continues below this ad
In a season which saw their manager David Moyes being sacked and a couple of over-expensive transfers they are just behind Real Madrid, which continues to top the list for the 10th year in succession, with a total revenue of £459.5m. United earned £433m followed by Bayern Munich with £409m and Barcelona with £405m.
English clubs Manchester City, Chelsea, Arsenal and Liverpool were placed sixth to ninth, all of them showing healthy rises in revenues. Other English teams which featured in the top 20 include Totenham Hotspurs along with first-timers Newcastle United and Everton FC. Galatsaray is the only team in the Top  20 which does not belong to any of the top 5 leagues in Europe- English, Spain, Germany, Italy and France.
ADVERTISEMENT
Article continues below this ad
Manchester United's earnings have risen from £271m to £346.5m, seeing an unprecedented 28% increase that season. Many expect further deals might further add to the revenue. An expected Champions League spot for the 2015/16 season may prove to be the cherry to the top of the cake, as they could increase their broadcast charges, adding to the increase in miscellaneous sales.
A simple look over the other teams shows an interesting trend. The leaders, Real Madrid, who had won their "La Decima" that season after defeating their city rivals Atletico Madrid , saw an increase of 8% and 9% in brodcast and commerical revenues, improving their previous year's amount by €30.6m. Barcelona still holds it's spot in the top 5. Atletico improved it's own position from 20th last season to 15th. Clearly, the 2 Spanish giants still control a majority of  revenue as Real had twice as much revenue in comparison to their city rivals, even when they won the La Liga and reached the finals of the UCL.
It also shows the drop in the interest of the people from the Italian League, Serie A, as they only feature one team in the top 10, Juventus, as compared to 5 in the top 10 back in 2001. Many feel English teams will come to the limelight in the years to come. Dan Jones, partner at Deloitte's Sports Business Group, said: 'Last year Premier League clubs benefitted from much larger broadcast revenues thanks to the latest round of deals. The Premier League is currently undertaking its next round of sales of broadcast rights and with the market expectation that another significant increase will occur, it is likely that the Money League will have a strongly English appearance in the coming years.'
The total combined revenue of all teams taken into account has risen by  £6.3b, seeing a rise of 14% over last year.
Club 2013/14 Revenue (£m):
1. Real Madrid – £459.5m
2. Manchester United – £433.2m
3. Bayern Munich – £407.7m
4. Barcelona – £405.2m
5. Paris Saint-Germain – £396.5m
6. Manchester City – £346.5m
7. Chelsea – £324.4m
8. Arsenal – £300.5m
9. Liverpool – £255.8m
10. Juventus – £233.6m
11. Borussia Dortmund – £218.7m
12. AC Milan – £208.8m
13. Tottenham – £180.5m
14. Schalke 04 – £178.9m
15. Atletico Madrid – £142.1m
16. Napoli £137.8m
17. Inter Milan – £137.1m
18. Galatasaray – £135.4m
19. Newcastle United – £129.7m
20. Everton £120.5m
21. West Ham United – £114.9m
22. Aston Villa – £111.2m
23. Marseille – £109.1m
24. Roma – £106.5m
25. Southampton – £106.1m
26. Benfica – £105.4m
27. Sunderland – £104.4m
28. Hamburg – £100.6m
ADVERTISEMENT
Article continues below this ad
29. Swansea City – £98.7m
30. Stoke City – £98.3m
ADVERTISEMENT
Article continues below this ad