Manchester United and the Europa League
Published 05/21/2017, 9:16 AM EDT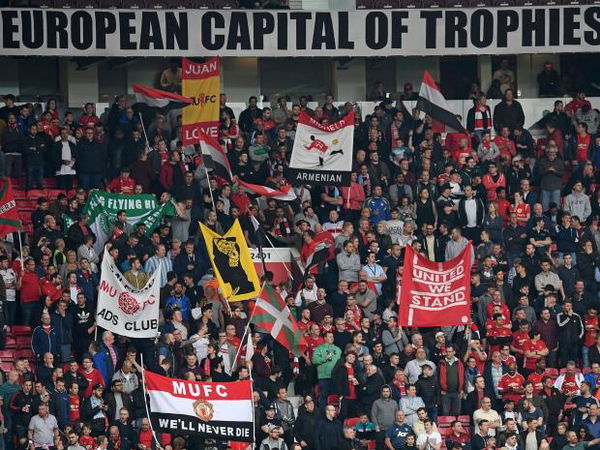 ---
---
"The Europa League is a different competition (to the Champions League), the Europa League is a different level of competition for a different level of player and a different level of club. It is not good for a big club to go there and win it. I don't want to win the Europa League. It would be a big disappointment for me. I do not want my players to feel the Europa League is our competition", said Jose Mourinho in 2013 when he was reappointed Chelsea's manager.
ADVERTISEMENT
Article continues below this ad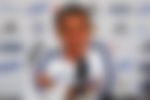 Four years later at a different club, the former Real Madrid manager has somewhat contradicted himself by insisting that winning the Europa League is his top priority right now. "At Manchester United, for us it's more important to win titles than to finish in the top four. So if we can win a third title, or as you like to say, a second title, if we can do that it would be magnificent", he said after his Manchester United side lost against Tottenham Hotspur. Mourinho has constantly had to shuffle his playing XI in the last two weeks due to United's packed schedule, courtesy of the Europa League and the Premier League.
ADVERTISEMENT
Article continues below this ad
What's at stake?
Manchester United play Ajax Amsterdam in the final of the UEFA Europa final at the Friends Arena in Stockholm, Sweden on the 24th of May 2017, three days after they play their last Premier League match against Crystal Palace. Winner of the Europa League gets a direct spot in next season's Champions League. So, winning it is all the more is crucial for the Red Devils now that there's no chance of them getting into the top four of the Premier League. Also, Manchester United, who became England's most successful football club with 42 major honours in January when they won the League Cup, would like to get the only trophy that has eluded their trophy cabinet.
How could the Red Devils fare?
Jose Mourinho has already stated that he will be playing youngsters from United's U23 squad against Palace on Sunday in order to rest crucial first team members. United have already been dealt a blow as they will take the field in the final without Zlatan Ibrahimovic and Marcos Rojo, two of their best players this season.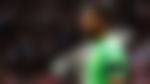 Sergio Romero is expected to start ahead of David De Gea, after Mourinho made it clear that the Argentine shot-stopper deserves this chance after string of impressive performances throughout the season, most recently in the 0-0 draw against Southampton in the Premier League.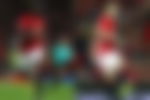 United fans must have been disappointed to some extent even though United qualified for the final in the semi-final's second leg at Old Trafford against Celta Vigo. The reason being, Eric Bailly, who has been the best defender in the Red Devils' lineup this season, earned himself a red card due to a silly altercation with Vigo's Facundo Sebastian Roncaglia, which ensured that he won't be donning Manchester United's shirt in the final. Daley Blind is expected to partner either Phil Jones or Chris Smalling at the heart of the defense, with Manchester United's Players' player of the season for 2016-17, Antonio Valencia, and Matteo Darmian slotting in at right-back and left-back respectively, in a four-man defense.
The Red Devils have been pretty measly in terms of conceding goals, as they have conceded the second-lowest number of them in the Premier League so far(29). In the Europa League, only Fenerbahce managed to score more than one goal against Mourinho's men, with total number goals conceded by his team in their European campaign being just 6. However, it will be a different ball-game altogether against Ajax's youthful team, with Blind, who is a make-shift centre-back and Jones/Smalling, both of whom have been poor in their last few fixtures, at the back.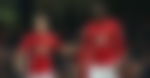 How crucial the midfield is for Mourinho's tactics at Manchester United has been made pretty clear in the last month or so. Axel Tuanzebe(whose natural position is CB) was deployed in the midfield alongside Michael Carrick and Marouane Fellaini in United's winless games against Spurs and Southampton respectively. In both cases, the Red Devils looked vulnerable at the back and toothless at the front simultaneously. Ander Herrera, who succeeded David De Gea as Manchester United's Player of the season for the current season, will most likely be the one controlling the tempo of the game in the final alongside Paul Pogba. The Frenchman has been criticised for not living up to the tag of the most expensive footballer in history, but the value he brings to this Manchester United has been laid bare whenever the team sheet doesn't include his name, most recently in the games against Arsenal, Spurs and Southampton. Henrikh Mkhitaryan, who has been been impressive for United in the Europa League so far, should start alongside Juan Mata and Anthony Martial/Jesse Lingard, to add attacking flavour to United's game.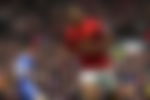 Upfront, Marcus Rashford will be in-charge of scoring goals for Manchester United. United haven't been clinical in terms of finishing quite often this season. They have scored just 52 goals in the Premier League so far, the least among the top seven teams, with the teams above them scoring at least 22 more goals. But, the relative inexperience of Ajax's squad and the fragility of their defense is something Mourinho would hope his team would capitalise on.
ADVERTISEMENT
Article continues below this ad
Mourinho has done a lot of un-Mourinho-esque things this season as manager of Manchester United. After being stubbornly adamant on using 4-2-3-1 formation for nearly a decade, he changed it to suit the needs at United. He has tinkered with his starting XI quite a few times this season. From being infamously known as manager who hardly gives chance to a club's youth players, Mourinho made the likes of Marcus Rashford and Jesse Lingard some of his most important players. Quite a few U23 players are going to make their debuts in the Premier League at Manchester United's last game for this season under Mourinho. Who would've thought that this could happen?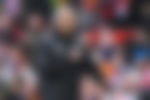 All this goes to show the man is committed to bringing Manchester United back to where they belong – at the helm of club football. Getting back into Champions League would not only make United's mediocre season successful, but would also enable Mourinho to bring in the necessary reinforcements to challenge the likes of Real Madrid, Barcelona and Bayern Munich next season, without the ordeals of having to play in Europe's second-tier competition.
ADVERTISEMENT
Article continues below this ad
And given Mourinho's track record in his second season at any club, there would be no turning back from the fact that the elusive hunt for Six Alex Ferguson's able successor is finally over.