Manchester United Season Review 2014-15
Published 05/28/2015, 12:44 AM EDT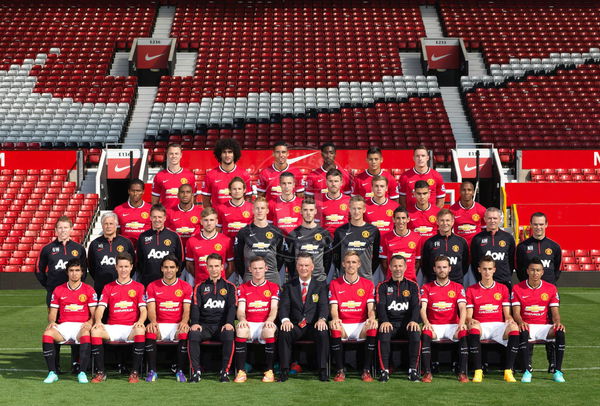 ---
---
A new manager, a new assistant manager, two new players, a new number 11 too. Old Trafford was witnessing a change in the dugout for the 3 time in 2 years. Only, this time, they had complete faith in the man at the helm. After a torrid season, Manchester United brought in much renowned Louis van Gaal to replace David Moyes. The club  had already announced before the start of the World Cup that Louis Van Gaal will be taking over the managerial position at Old Trafford. Meanwhile, Louis Van Gaal was earning a lot of plaudits and the confidence of a lot of Manchester United supporters during this year's FIFA World Cup. His mediocre Holland squad surprisingly finished 3 in the competition and Van Gaal decided to skip the holiday and move on to start a new challenge.
ADVERTISEMENT
Article continues below this ad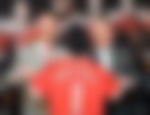 A bitter start 
ADVERTISEMENT
Article continues below this ad
After a smooth and successful preseason in the United States of America, Manchester United started off with a rocky start to the Premier League after losing to Swansea City at Old Trafford on the opening day of the season. Something, which they had not done for a long time. Results which followed weren't pleasing either as they drew both of the next two games scoring only one goal and conceding one. If that wasn't enough, United were thrashed 4-0 by MK Dons. Perhaps, Van Gaal should have given more attention to what advise Brendan Rodgers gave to him about English Football.
United splashed a fortune in the summer transfer window but were unable to beat sides like Burnley and Sunderland. 150 million including British record signing Angel Di Maria, Ander Herrera, Daley Blind, Luke Shaw, Marcos Rojo and Radamel Falcao who joined on loan. All this and yet there was negligible improvement on the side that finished 7th the previous season. A few eyebrows were raised. Was Louis Van Gaal really the preseason one?
Early results had left fans and pundits scratching their heads and had their doubts over Van Gaal's philosophy and the 3-5-2 formation which he had been trying to implement at Old Trafford. A football club which is known for its wingers and full backs to excite the crowd, get them off their seats and spread the game, suddenly did not have any wingers in its game. Instead of 2 wingers and 2 full backs on either flanks, they now just had 2 wing backs.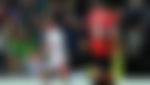 Van Gaal stuck to his philosophy and United continued to bore the electric Old Trafford crowd. Van Gaal did change to a 4-4-2 diamond starting with 4-0 drubbing of Queens Park Rangers but he went back to the safe and defensive 3-5-2 after being washed away by Leicester City. The Foxes came from 3-1 down to beat the team from Manchester 5-3. While his 3-5-2 formation did yield some good results including the 3-0 mauling of Liverpool or the 2-1 victory over Arsenal, the performances were far from satisfactory. United even had problems beating the likes of Cambridge United and Burnley. After months of watching United playing it slow, United fans started to lose their patience and cries of "Attack, attack" soon started to echo around Old Trafford. Those continued to the game at Loftus Road when the travelling United fans cried for 4-4-2. Van Gaal accepted their plea and switched to a traditional 4-4-2. The United players seemed more comfortable than ever and scored 2 goals in quick succession to beat the struggling Rangers.
The resurgence
United stuck to a 4 at the back from then on but were nowhere close to being on the right track. They couldn't beat Cambridge United away in the fourth round of the FA Cup while won 3-1 against Burnley after being all over the place for most of the 90 minutes. They had to thank centre half Chris Smalling who scored 2 goals to keep United in the race for top 4. They managed to beat Preston North End 3-1 after going 1-0 down in the next round of the FA Cup to set up a home quarter final clash with arch rivals Arsenal.
United were still battling to get their grip on a top 4 place with Liverpool unbeaten for 3 months. What followed was something no one would have anticipated. After losing in the FA Cup Quarter final to Arsenal, Manchester United went on a run which would go on to make their season. With Angel Di Maria suspended and Robin Van Persie injured, van Gaal switched to his favourite 4-3-3 wih Juan Mata and Ashley Young on the wings and Wayne Rooney in his favourite position. United first beat Spurs 3-0 at home soil, then went to Anfield to beat Liverpool 1-2 where Steven Gerrard ended his last North West derby in just 38 seconds after being sent off for a stamp on Ander Herrera. United then beat in form Aston Villa before beating cross town rivals 4-2. The dream run was ended by Chelsea who beat United 1-0. United lost 3 consecutive matches and lost to Everton and West Brom. The run had ended but results elsewhere ensured they still had a grip on the 4th place. That was all but confirmed by beating Crystal Palace 2-1. They were unable to beat Arsenal but were far ahead of other top 4 rivals.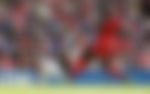 United finished in 4th position which is a great improvement to the 7th place they had achieved the previous season  but is no reason to rejoice for a club as big as Manchester United. They still have to clear the play offs round to earn the right to play in the group stages. Louis Van Gaal has said that United's title challenge depends on the summer window. With Memphis Depay already signed, United have started off the transfer season on the front foot. Radamel Falcao was told that he would not be signed on a permanent basis. The mood around Old Trafford is Louis Van Gaal and Manchester United mean business this time. They do not want to repeat last year's mistakes and know that they cannot afford yet another slow start.
ADVERTISEMENT
Article continues below this ad
Best Goal of the season
Though the season was not one of the best, it has produced some spectacular goals. among these, Juan Mata's goal over Liverpool is the best. The Spaniard scored a spectacular goal to give Manchester United a 2-1 lead over rivals Liverpool at Anfield and in the end it proved to be a crucial one to seal their spot in the Champions League. Watch the goal below-
https://www.youtube.com/watch?v=z41hwmILtTE
ADVERTISEMENT
Article continues below this ad