Manchester United Star Wants Out after Row
Published 11/29/2018, 9:28 AM EST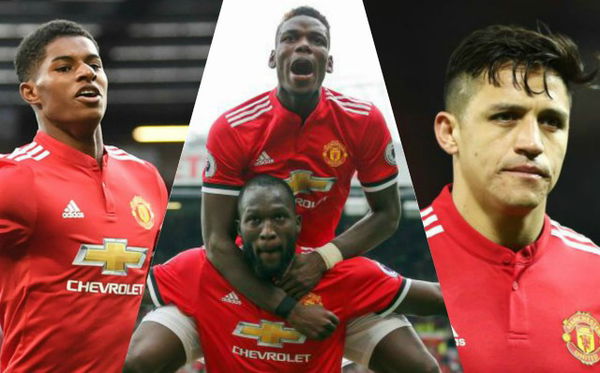 To say that Alexis Sanchez and Jose Mourinho do not see eye to eye is an understatement. It became much more evident when Sanchez was snubbed by Manchester United manager Mourinho.
ADVERTISEMENT
Article continues below this ad
Sanchez's relationship with Mourinho is at breaking point after the striker was not included in the Champions League win over Young Boys on Tuesday night. He did not even make the substitutes' bench.
It has strengthened the former Arsenal star's determination to quit Old Trafford. Eve though he has been at the club for less than a year, he fears that he has no future there.
ADVERTISEMENT
Article continues below this ad
Sanchez's wages are in excess of £500,000-a-week at United. But now, he has told friends that he wants to leave Manchester. The Chilean player has set his heart on a move to star-studded French champions Paris Saint-Germain as reported by Daily Star.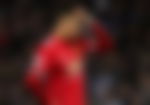 Interestingly, Mourinho publicly stated that Sanchez was not injured for the Young Boys fixture. Some believe that it was a deliberate move to make it clear the 29-year-old Chile international has been dropped.
He moved to Manchester United last January, in a swap deal for Henrikh Mkhitaryan. But it is now it is in serious danger of becoming one of the costliest mistakes in Premier League history. The main culprit is the way Sanchez has fallen out of favour with the 'Special One'.
This latest exclusion surprised many as he was part of United's win at Juventus in their previous Champions League fixture. He was also used a substitute in the draw with Crystal Palace on Saturday.
Sanchez has scored just one solitary goal in the Premier League this season. This is probably the effects of a dip in his form and confidence.
However, the former Udinese and Barcelona frontman is not the only one. Several other disgruntled United players are struggling under Mourinho's management.
Three-time Premier League winner Mourinho is under huge pressure at Old Trafford with his Reds down in seventh place, 14 points behind leaders Man City, and knows he must deliver a top four finish.
ADVERTISEMENT
Article continues below this ad
Though his knack for getting teams through to the Champions League knock-out stages — achieved with Marouane Fellaini's late winner on Tuesday — has eased the crisis, the belief in the dressing room is that he is likely to be gone by the summer.
Mourinho has been quite vocal in his criticisms of his own players. The likes of Luke Shaw, Paul Pogba, Bastian Schweinsteiger and a few others have been lambasted by him. Most of the time, he has criticised their attitude and the team spirit.
Manchester United is not the only team he has had issues with. Even when he was Chelsea manager, he fell out with several players like Juan Mata, Kevin De Bruyne, Romelu Lukaku, Samuel Eto'o, Iker Casillas, Pepe, Sergio Ramos, the list goes on.
ADVERTISEMENT
Article continues below this ad
It actually makes one think that maybe Sanchez isn't the problem, Mourinho is. He even fell out with the entire Chelsea squad of 2015-16. The team at the time were fairly awful and ended up 10th in the Premier League table. The Portuguese manager left the team, making accusations that his players had "betrayed" him.